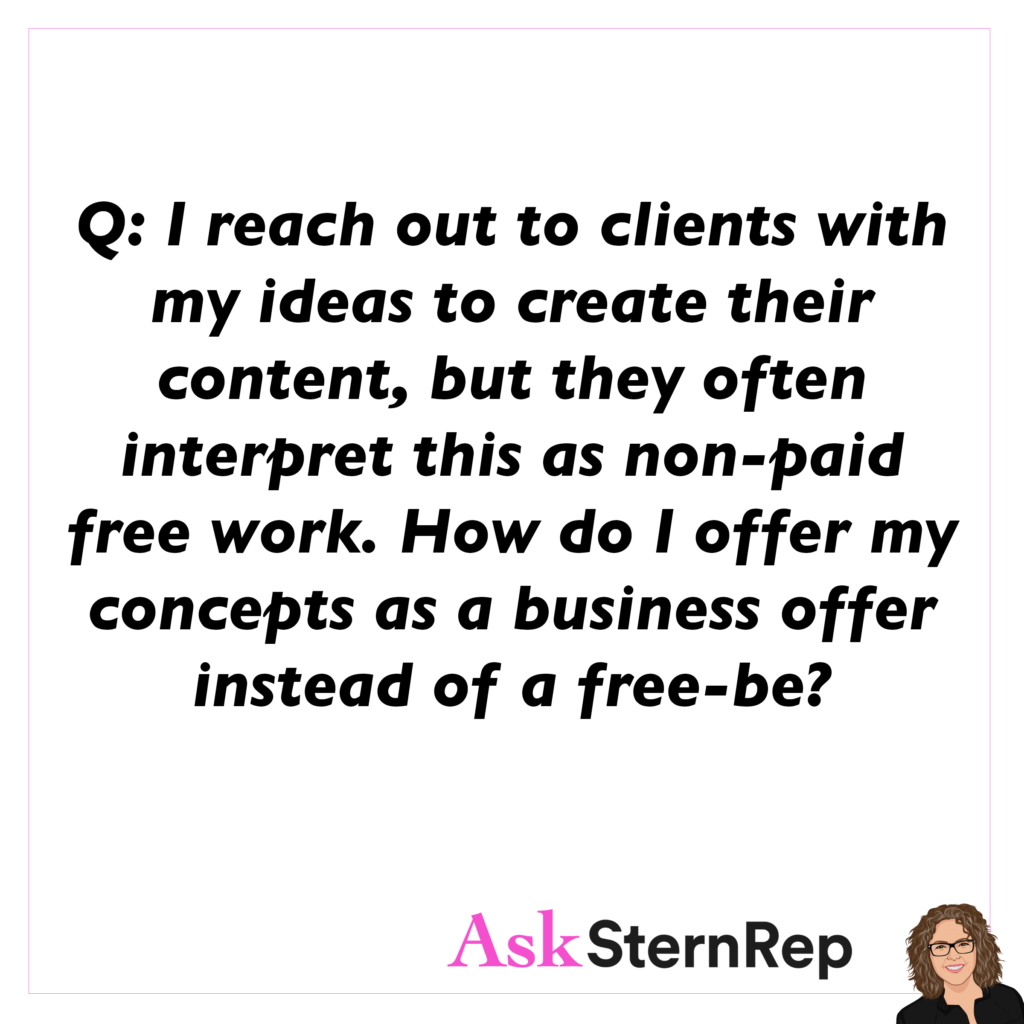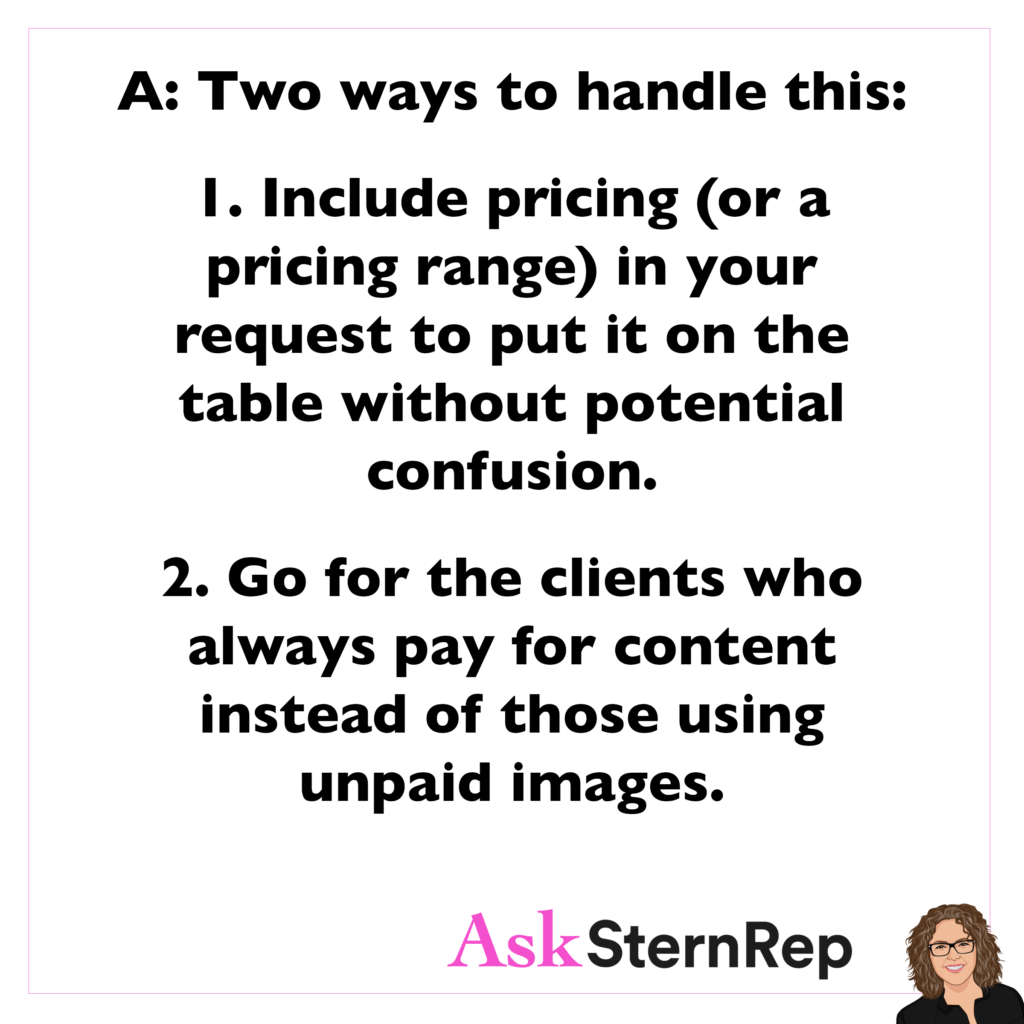 Q:
I reach out to clients with my ideas to create their content, but they often interpret this as non-paid free work. How do I offer my concepts as a business offer instead of a free-be?
A:
Two ways to handle this:
Include pricing (or a pricing range) in your request to put it on the table without potential confusion.
Go for the clients who always pay for content instead of those using unpaid images.