Should I Thank a Client For a Job With a Gift?
October 16, 2023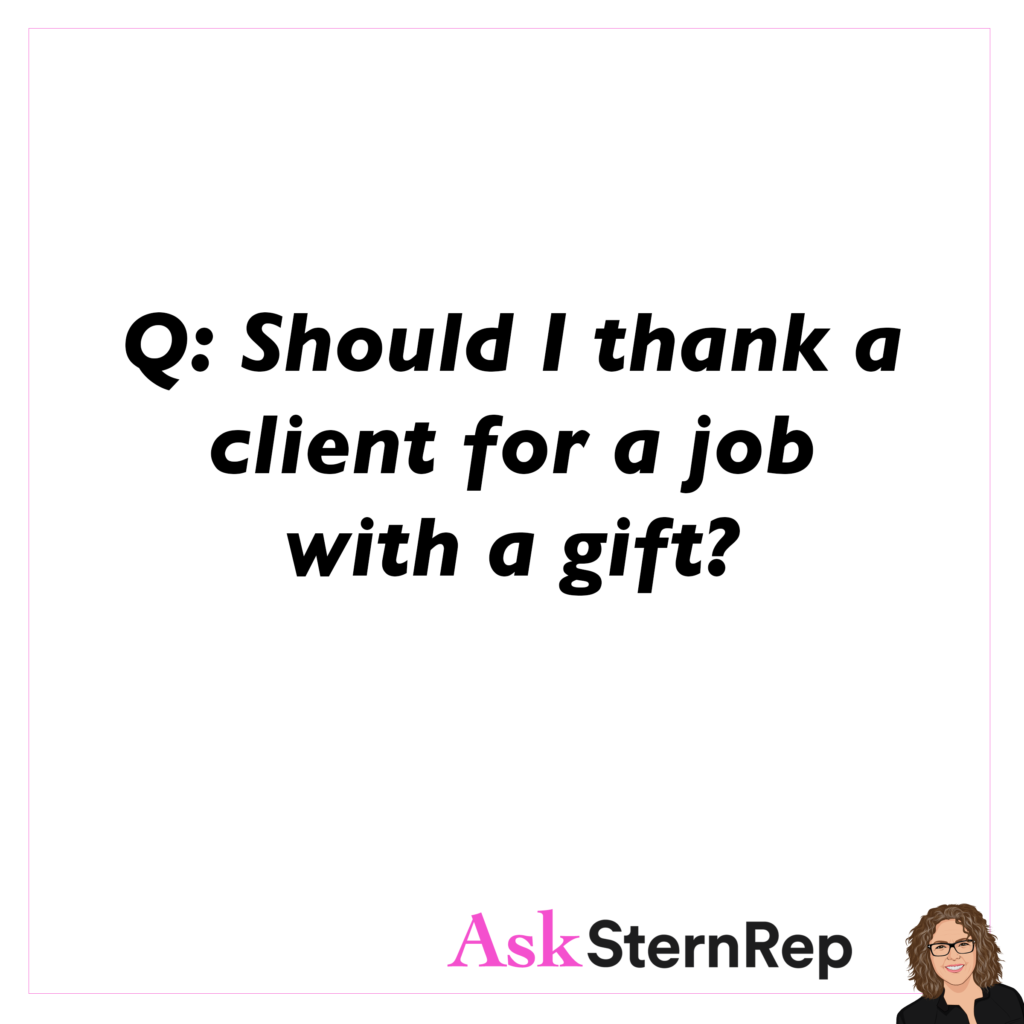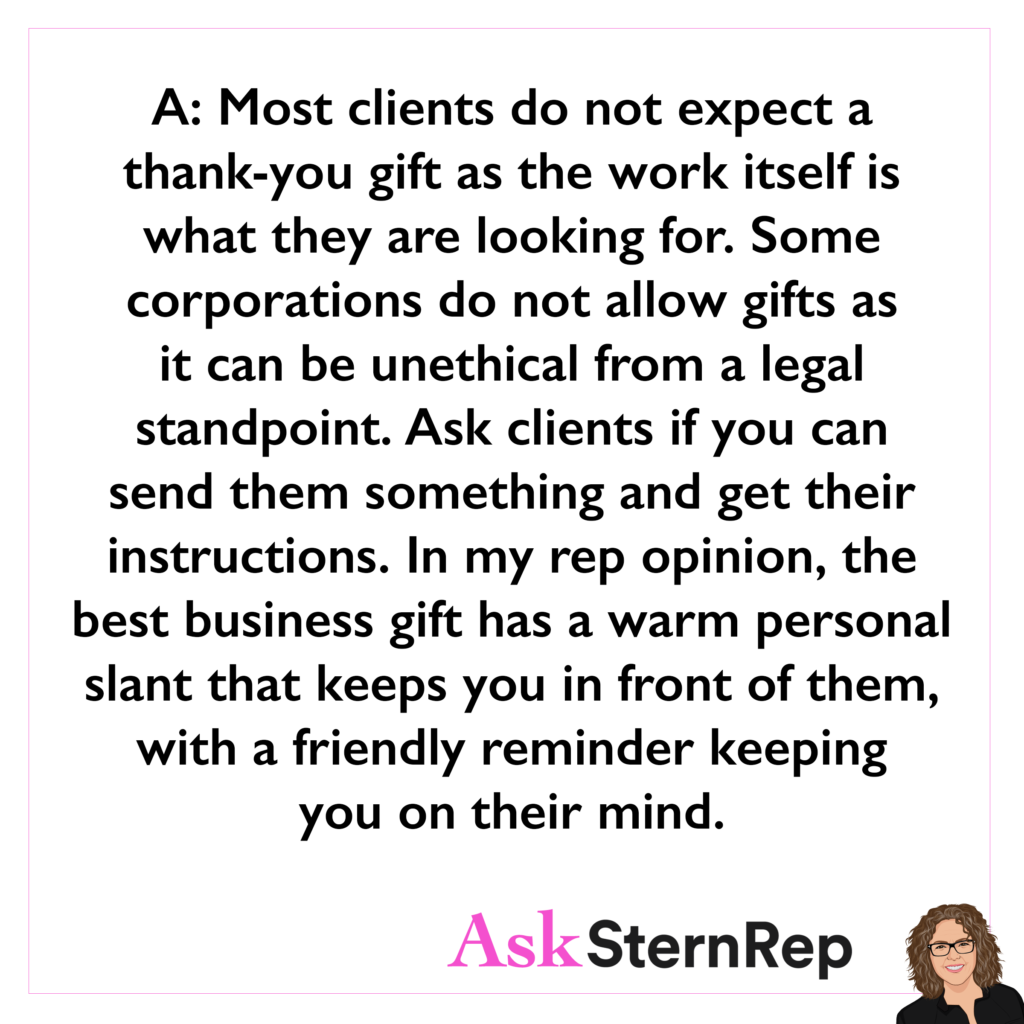 Q:
Should I thank a client for a job with a gift?
A:
Most clients do not expect a thank-you gift as the work itself is what they are looking for. Some corporations do not allow gifts as it can be unethical from a legal standpoint. Ask clients if you can send them something and get their instructions. In my rep opinion, the best business gift has a warm personal slant that keeps you in front of them, with a friendly reminder keeping you on their mind.