Email Promo Clicked Lists
March 28, 2022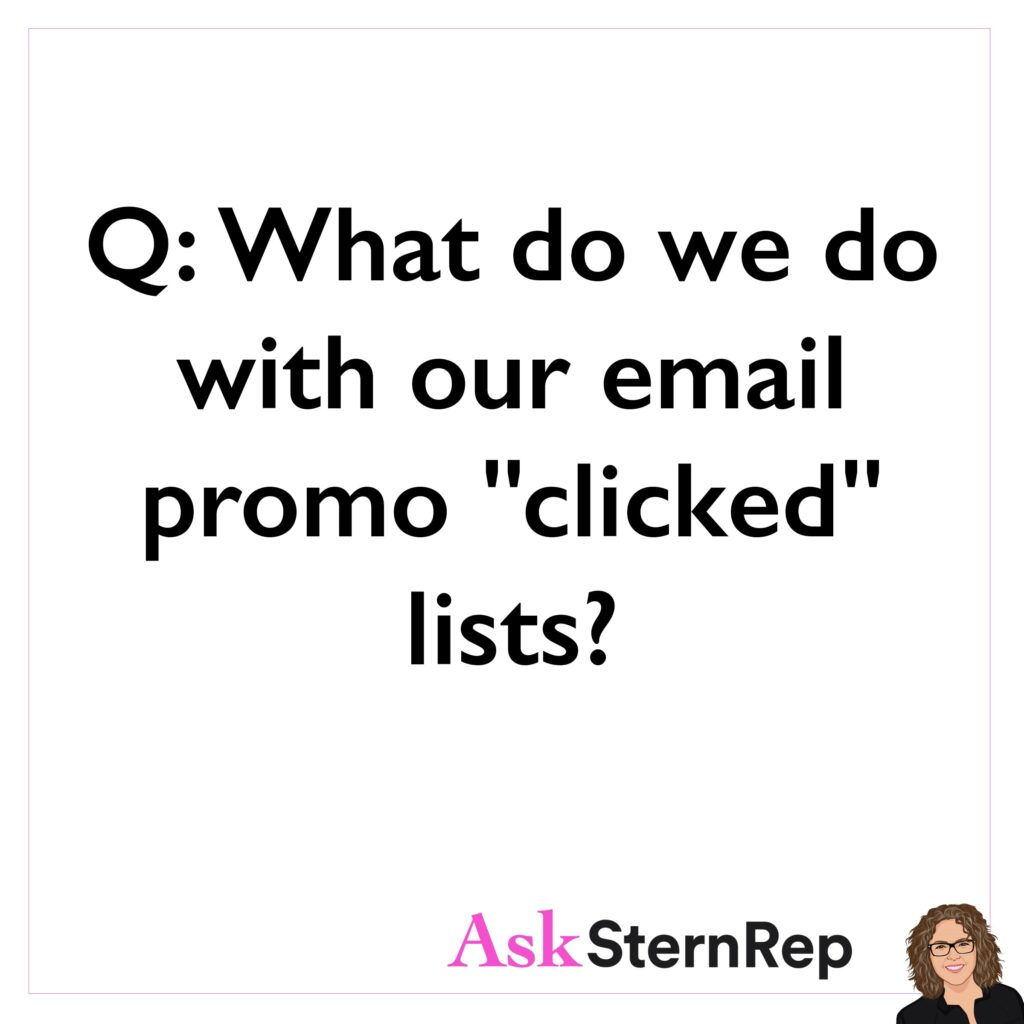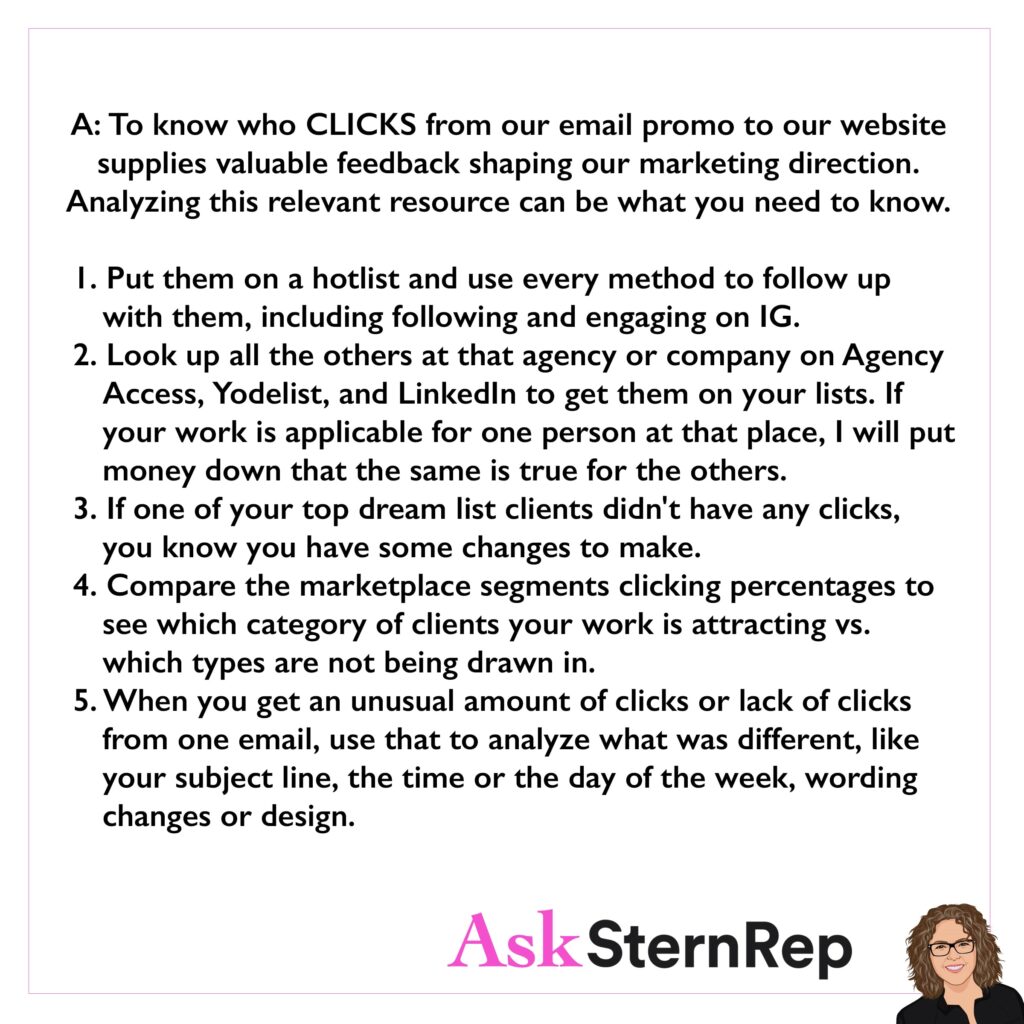 Q:
What do we do with our email promo "clicked" lists?
A:
To know who CLICKS from our email promo to our website supplies valuable feedback shaping our marketing direction. Analyzing this relevant resource can be what you need to know.
Put them on a hotlist and use every method to follow up with them, including following and engaging on IG.
Look up all the others at that agency or company on Agency Access, yodelist, and LinkedIn to get them on your lists. If your work is applicable for one person at that place, I will put money down that the same is true for the others.
If one of your top dream list clients didn't have any clocks, you know you have some changes to make.
Compare the marketplace segments clicking percentages to see which category of clients your work is attracting vs. which types are not being drawn in.
When you get an unusual amount of clients or lack of clicks from one email, use that to analyze what was different, like your subject line, the time or the day of the week, wording changes or design.