How Can I Take a Break When Business Has Been Up and Down?
November 20, 2023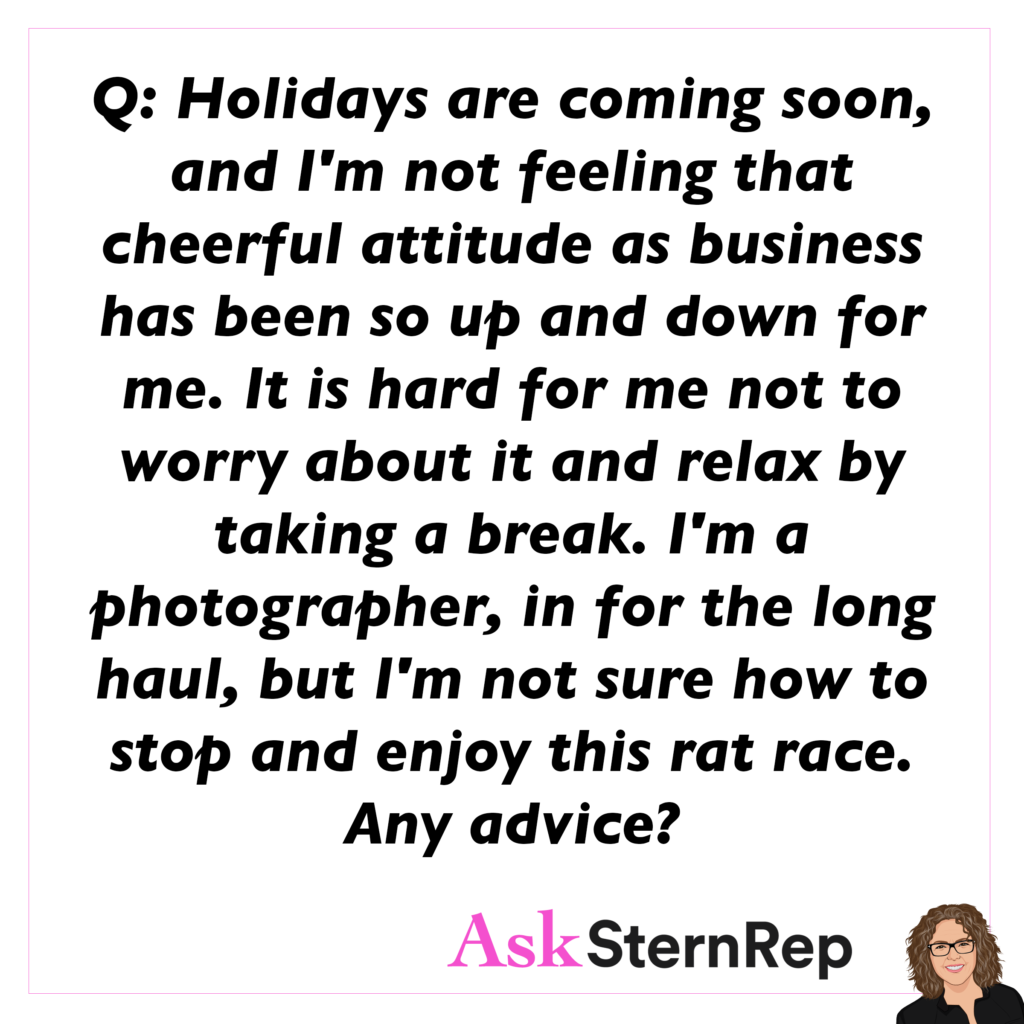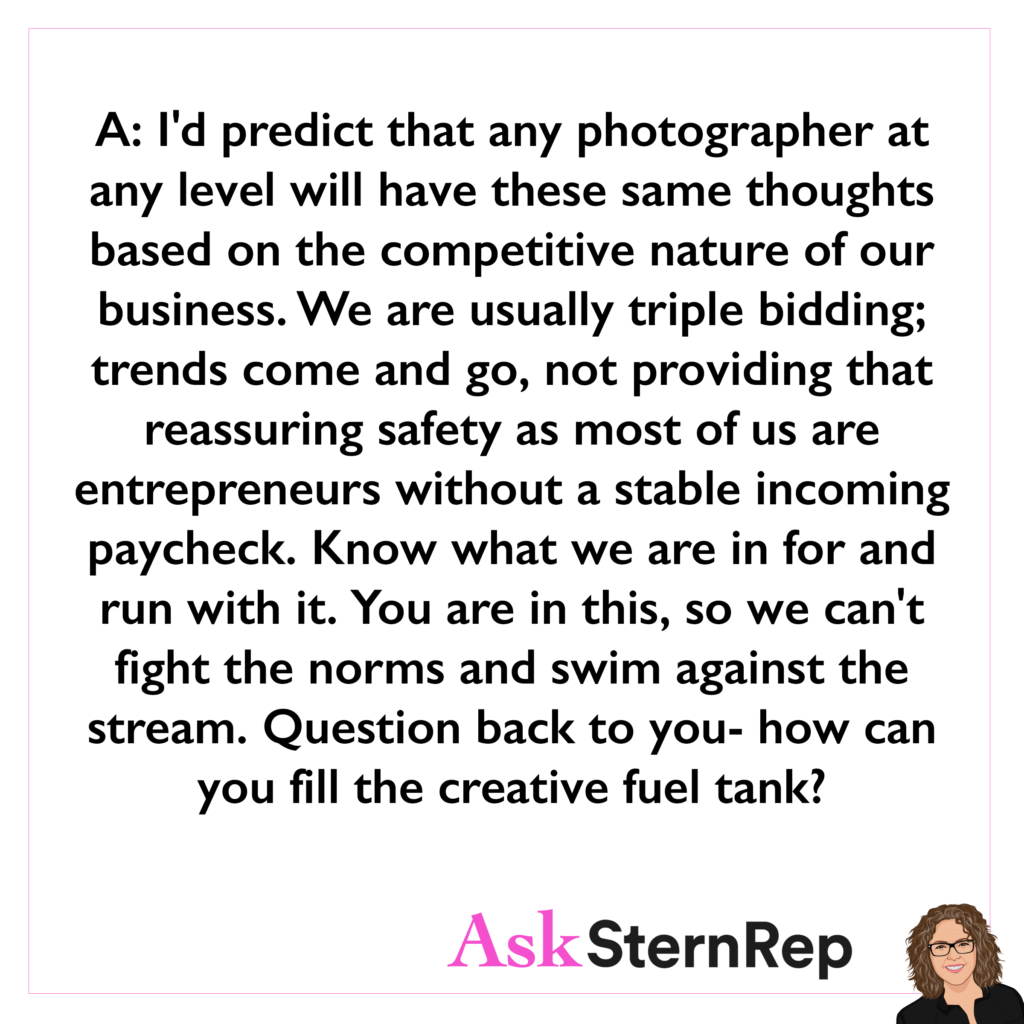 Q:
Holidays are coming soon, and I'm not feeling that cheerful attitude as business has been so up and down for me. It is hard for me not to worry about it and relax by taking a break. I'm a photographer for the long haul, but I'm not sure how to stop and enjoy this rat race. Any advice?
A:
I'd predict that any photographer at any level will have these same thoughts based on the competitive nature of our business. We are usually triple bidding; trends come and go, not providing that reassuring safety as most of us are entrepreneurs without a stable incoming paycheck. Know what we are in for and run with it. You are in this, so we can't fight the norms and swim against the stream. Question back to you- how can you fill the creative fuel tank?