How Many Images Should Be On My Website Portfolio?
August 21, 2023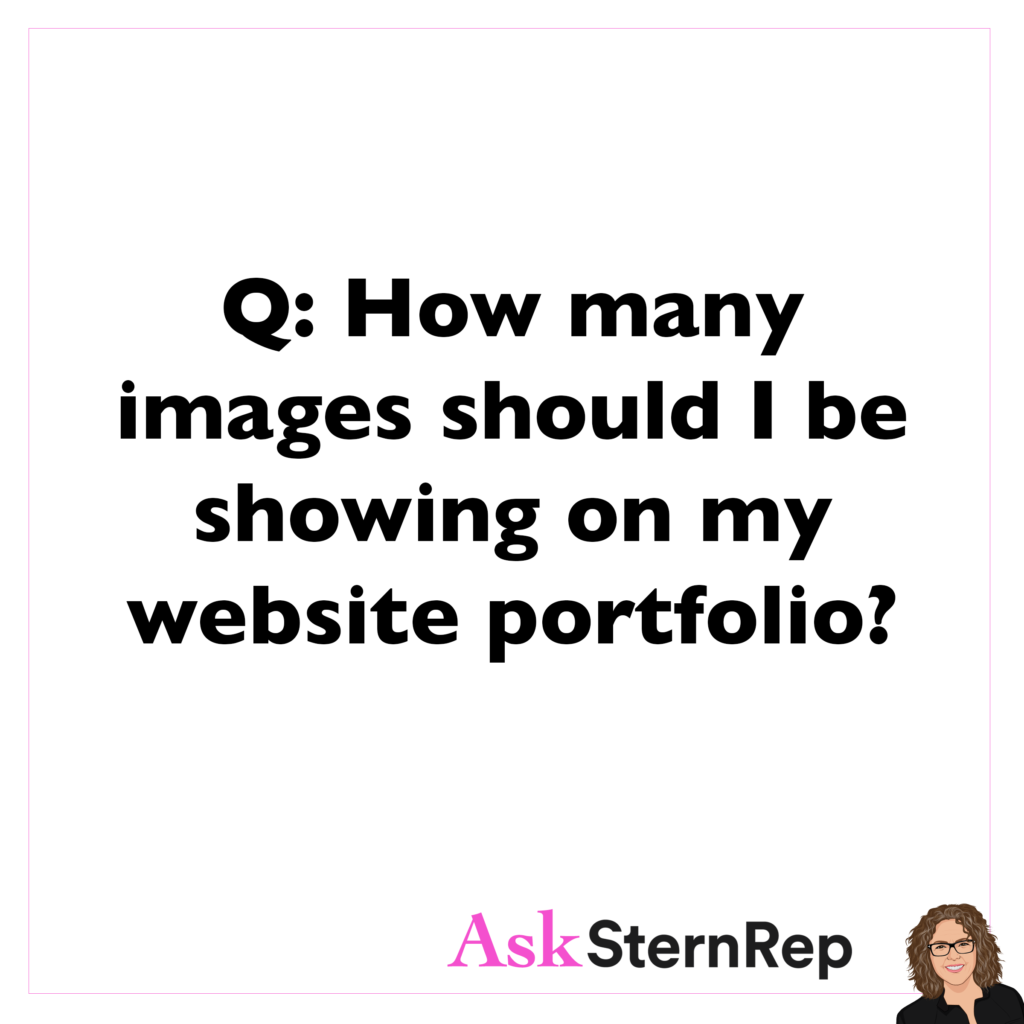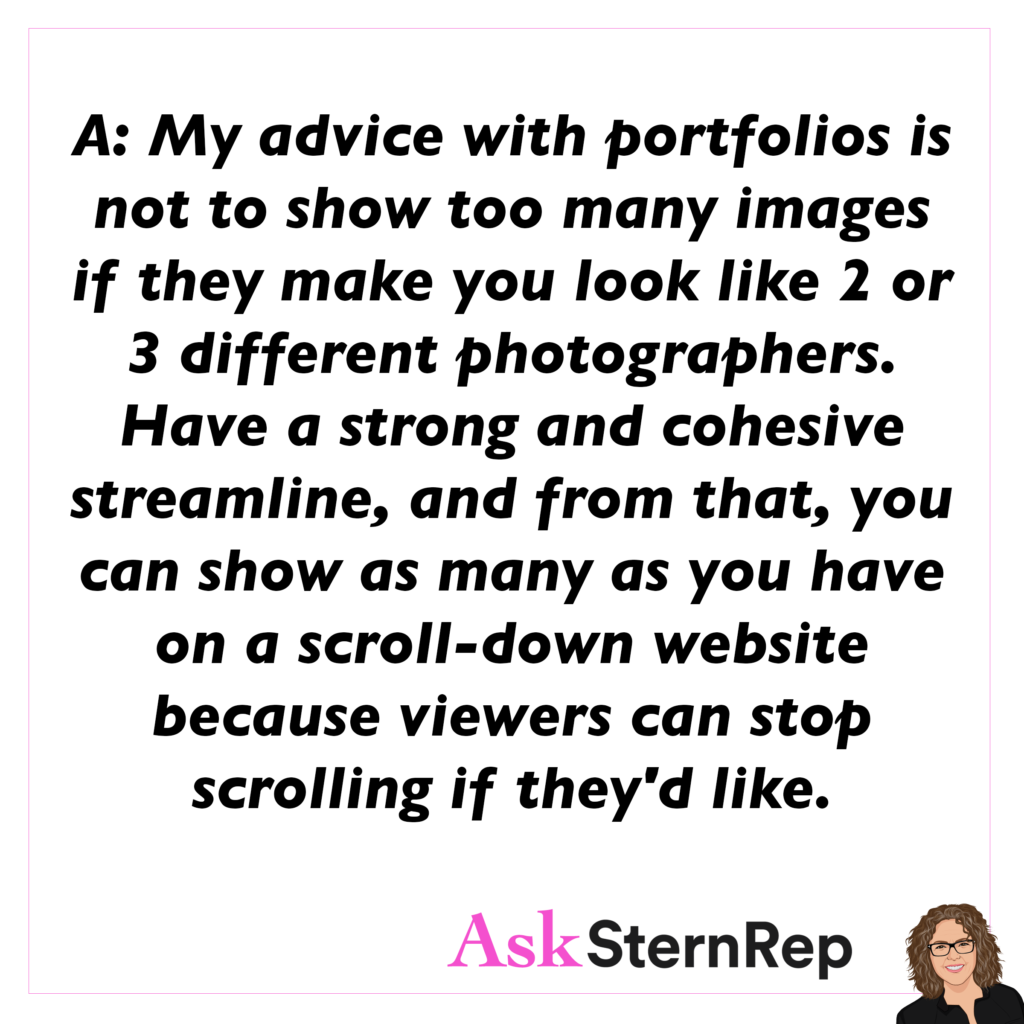 Q:
How many images should I be showing on my website portfolio?
A:
My advice with portfolios is not to show too many images if they make you look like 2 or 3 different photographers. Have a strong and cohesive streamline, and fro that, you can show as many as you have on a scroll-down website because the viewers can stop scrolling if they'd like.