Is Your Rep Right for You?
July 17, 2023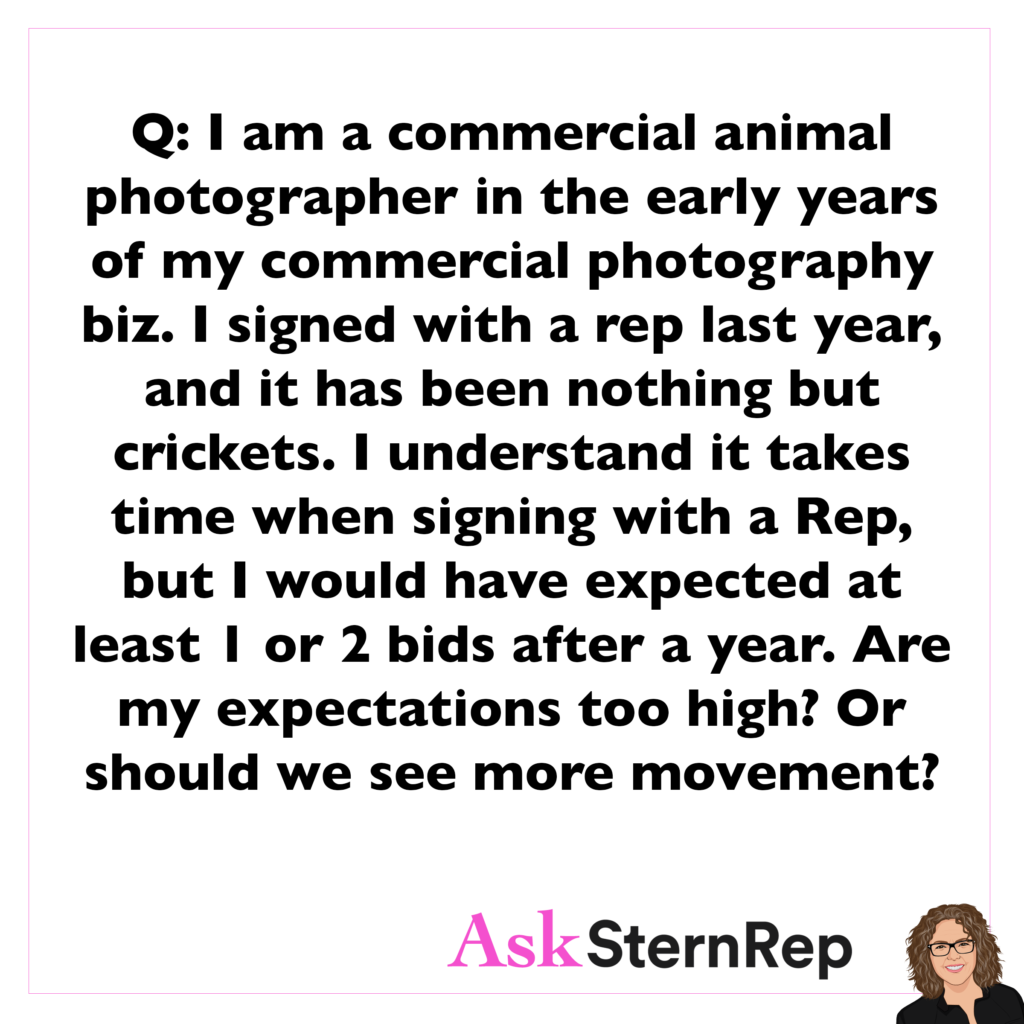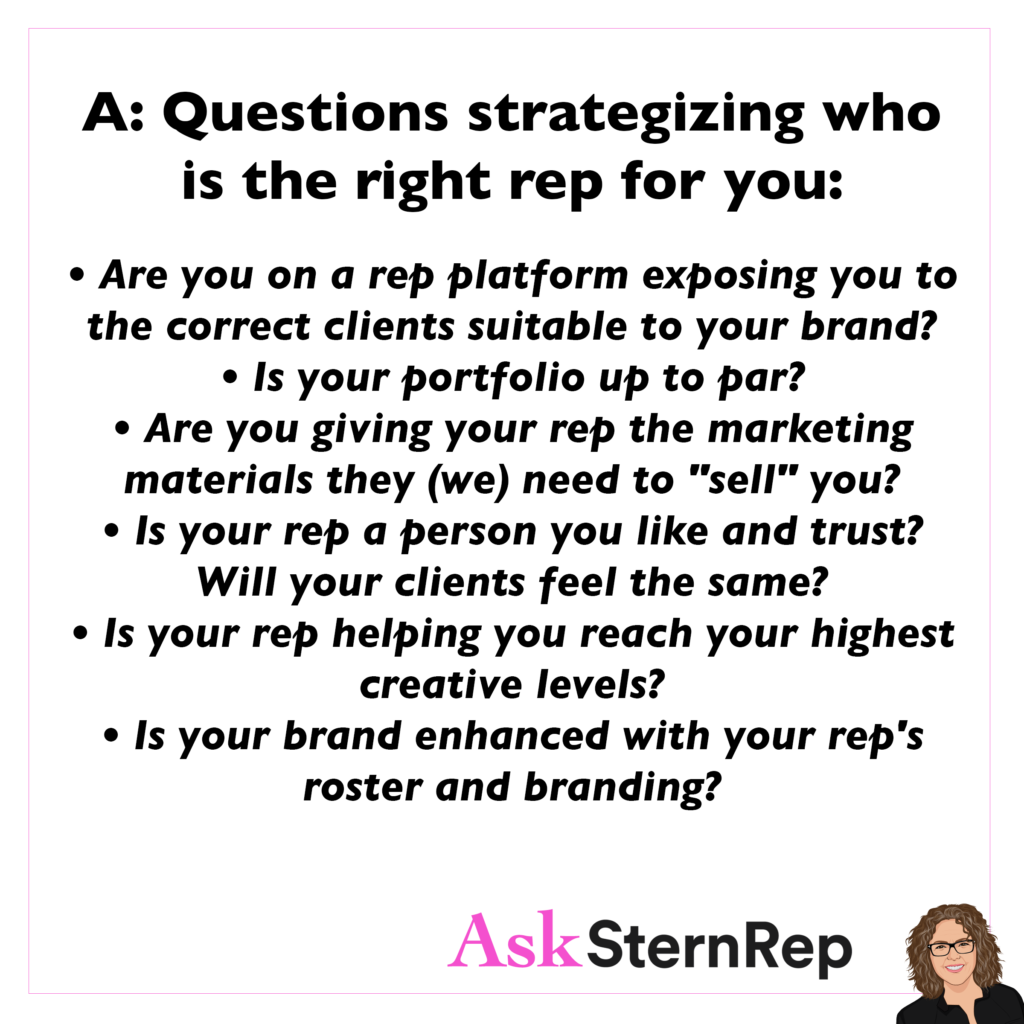 Q:
I am a commercial animal photographer in the early years of my commercial photography biz. I signed with a rep last year, and it has been nothing but crickets. I understand it takes time when signing with a Rep, but I would have expected at least 1 or 2 bids after a year. Are my expectations too high? Or should we see more movement?
A:
Questions strategizing who is the right rep for you:
Are you on a rep platform exposing you to the correct clients suitable to your brand?
Is your portfolio up to par?
Are you giving your rep the marketing materials they (we) need to "sell" you?
Is your rep a person you like and trust? Will your clients feel the same?
Is your rep helping you reach your highest creative levels?
Is your brand enhanced with your rep's roster and branding?