Marketing Budget Formula
March 13, 2023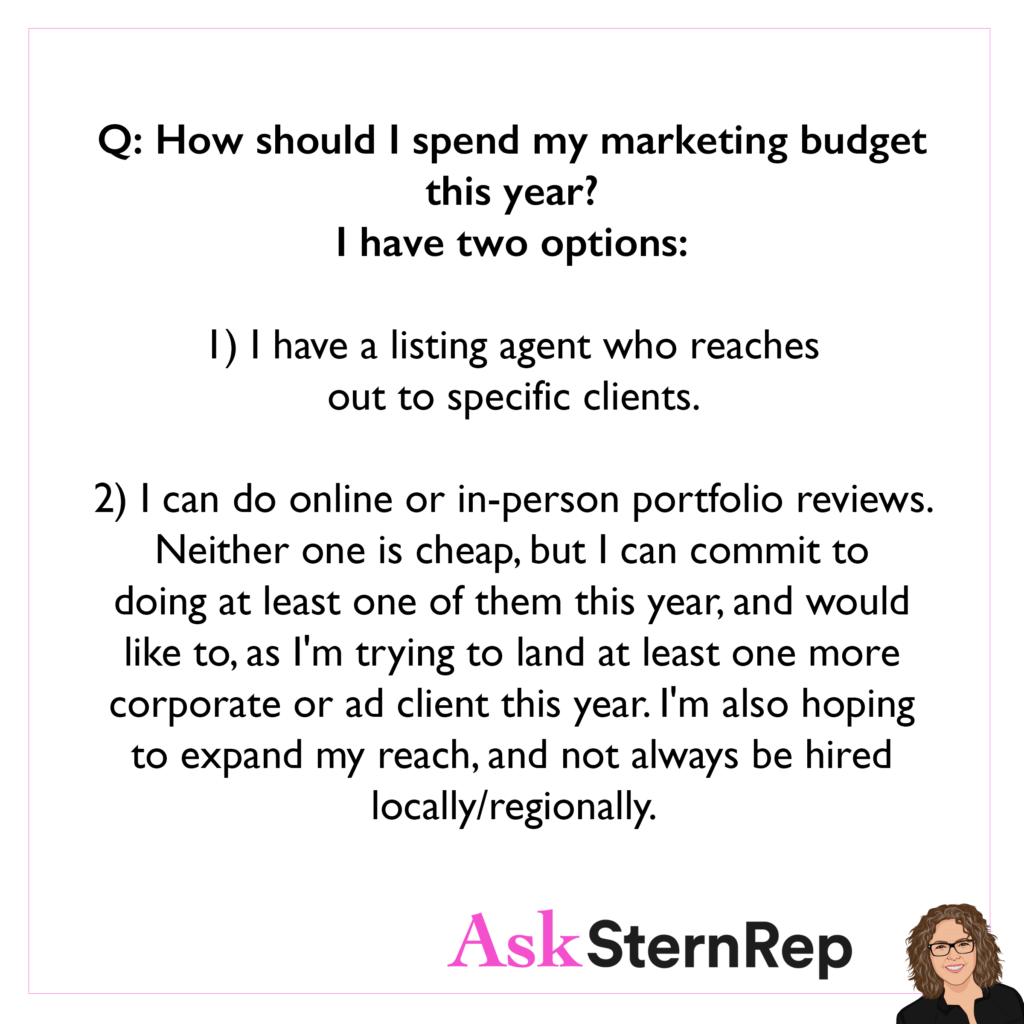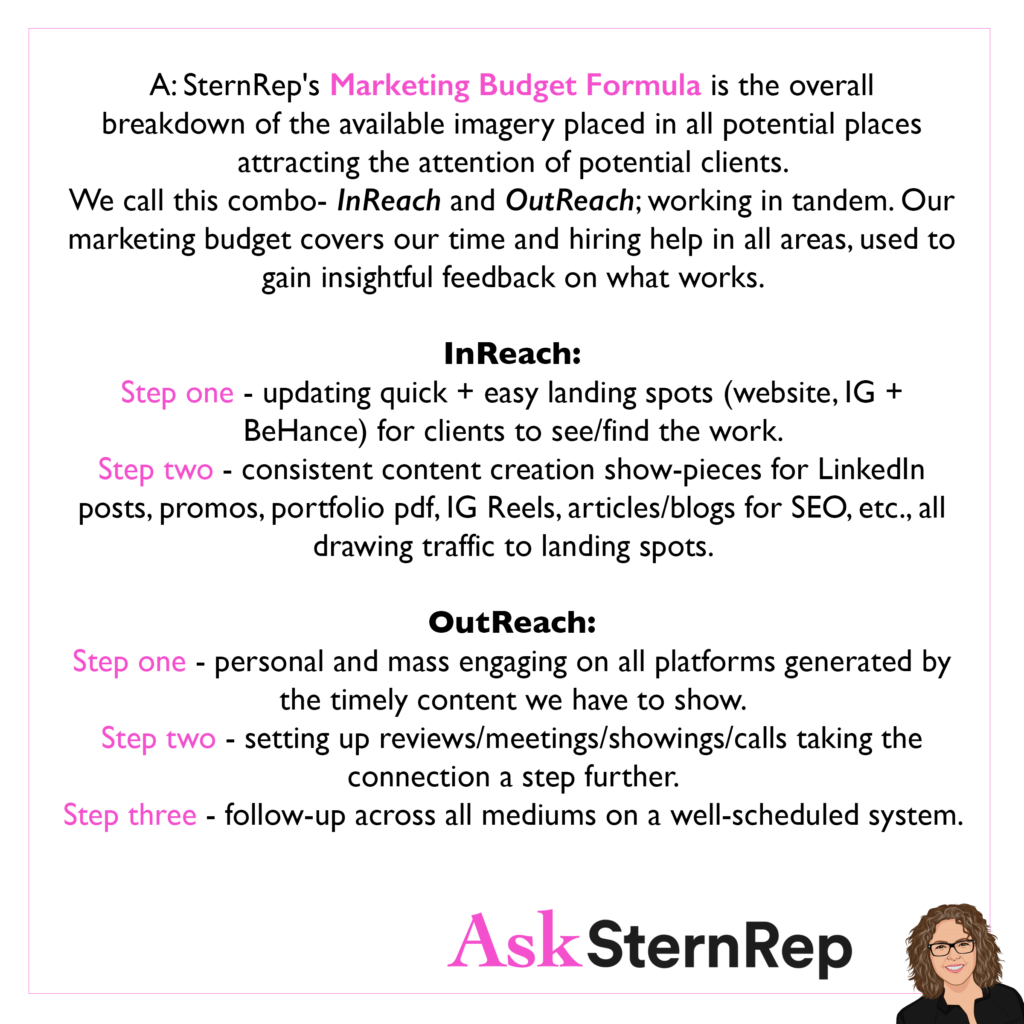 Q:
How should I spend my marketing budget this year?
I have two options:
1) I have a listing agent who reaches out to specific clients.
2) I can do online or in-person portfolio reviews.
Neither one is cheap, but I can commit to doing at least one of them this year, and would like to, as I'm trying to land at least one more corporate or ad client this year. I'm also hoping to expand my reach, and not always be hired locally/regionally.
A:
SternRep's Marketing Budget Formula is the overall breakdown of the available imagery placed in all potential places attracting the attention of potential clients.
We call this combo- InReach and OutReach; working in tandem. Our marketing budget covers our time and hiring help in all areas, used to gain insightful feedback on what works.
InReach:
Step one – updating quick + easy landing spots (website, IG + BeHance) for clients to see/find the work.
Step two – consistent content creation show-pieces for LinkedIn posts, promos, portfolio pdf, IG Reels, articles/blogs for SEO, etc., all drawing traffic to landing spots.
OutReach:
Step one – personal and mass engaging on all platforms generated by the timely content we have to show.
Step two – setting up reviews/meetings/showings/calls taking the connection a step further.
Step three – follow-up across all mediums on a well-scheduled system.