Low Rate Job
September 26, 2022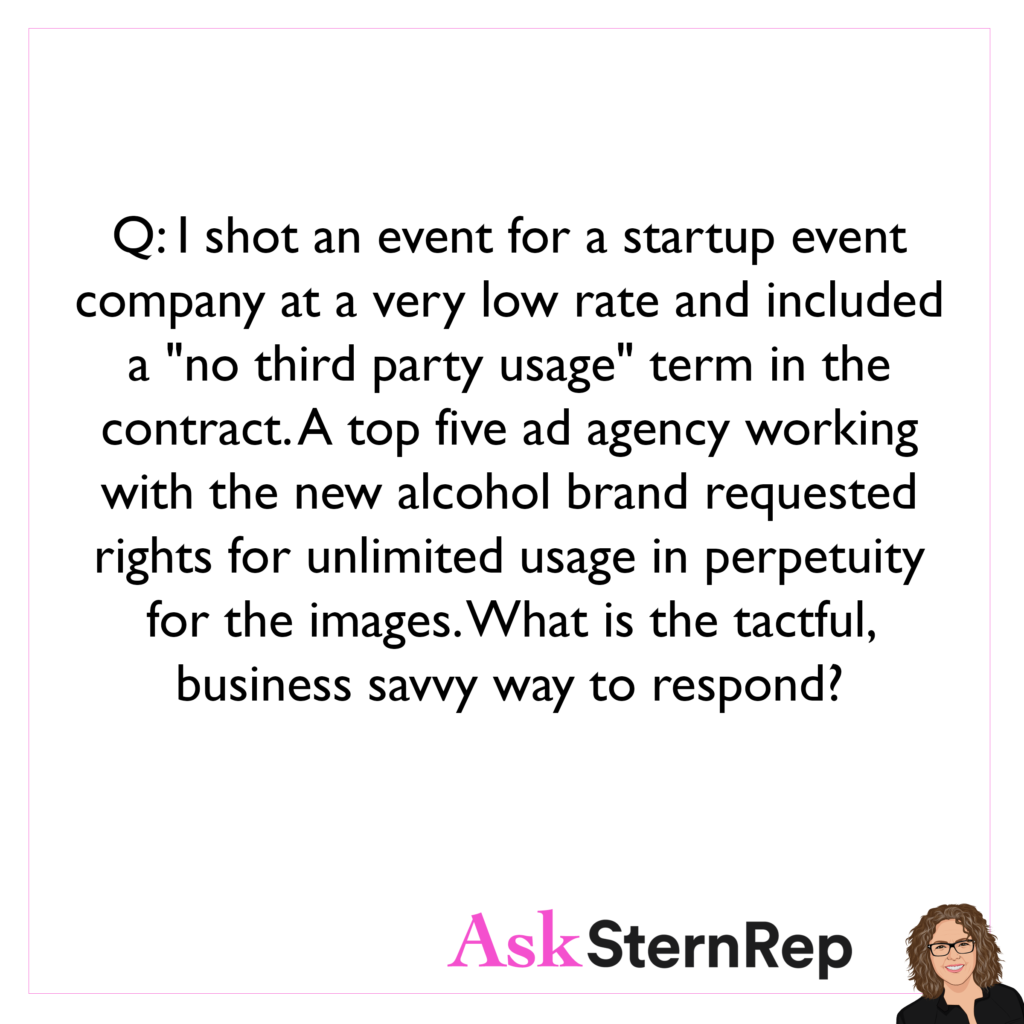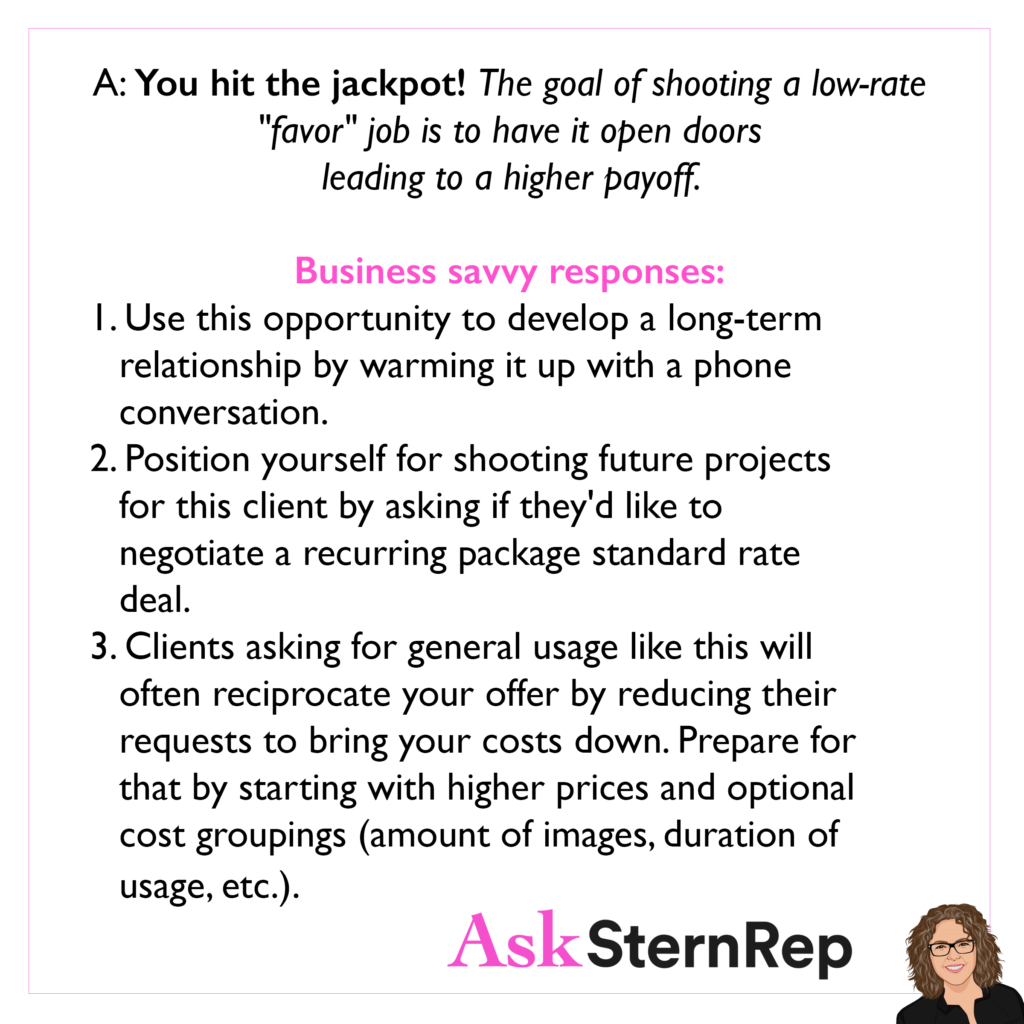 Q:
I shot an event for a startup event company at a very low rate and included a "no third party usage" term in the contract. A top five ad agency working with the new alcohol brand requested rights for unlimited usage in perpetuity for the images. What is the tactful, business-savvy way to respond?
A:
You hit the jackpot! The goal of shooting a low-rate "favor" job is to have it open doors leading to a higher payoff.
Business savvy responses:
Use this opportunity to develop a long-term relationship by warming it up with a phone conversation.
Position yourself for shooting future projects for this client by asking if they'd like to negotiate a recurring package standard rate deal.
Clients asking for general usage like this will often reciprocate your offer by reducing their requests to bring your costs down. Prepare for that by starting with higher prices and optional cost groupings (amount of images, duration of usage, etc.).