What's Your Opinion of IG?
July 4, 2022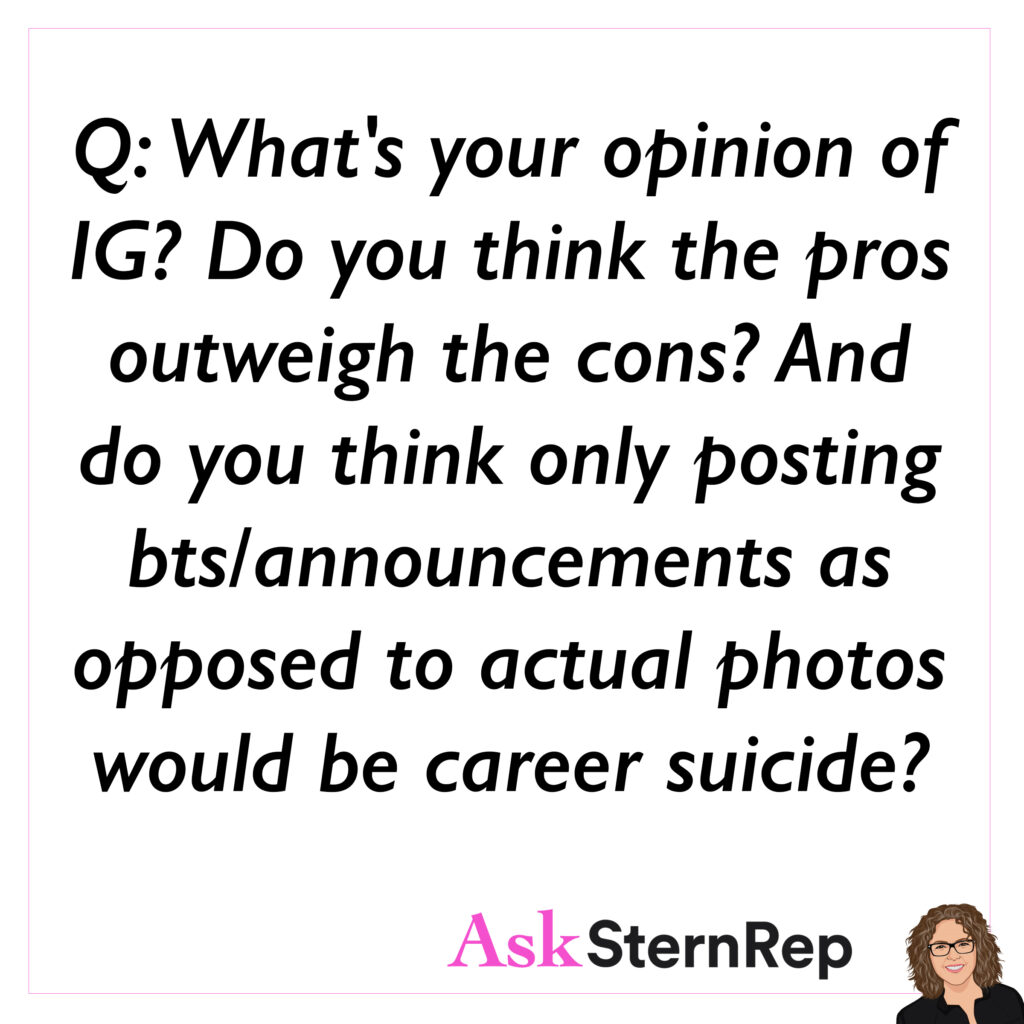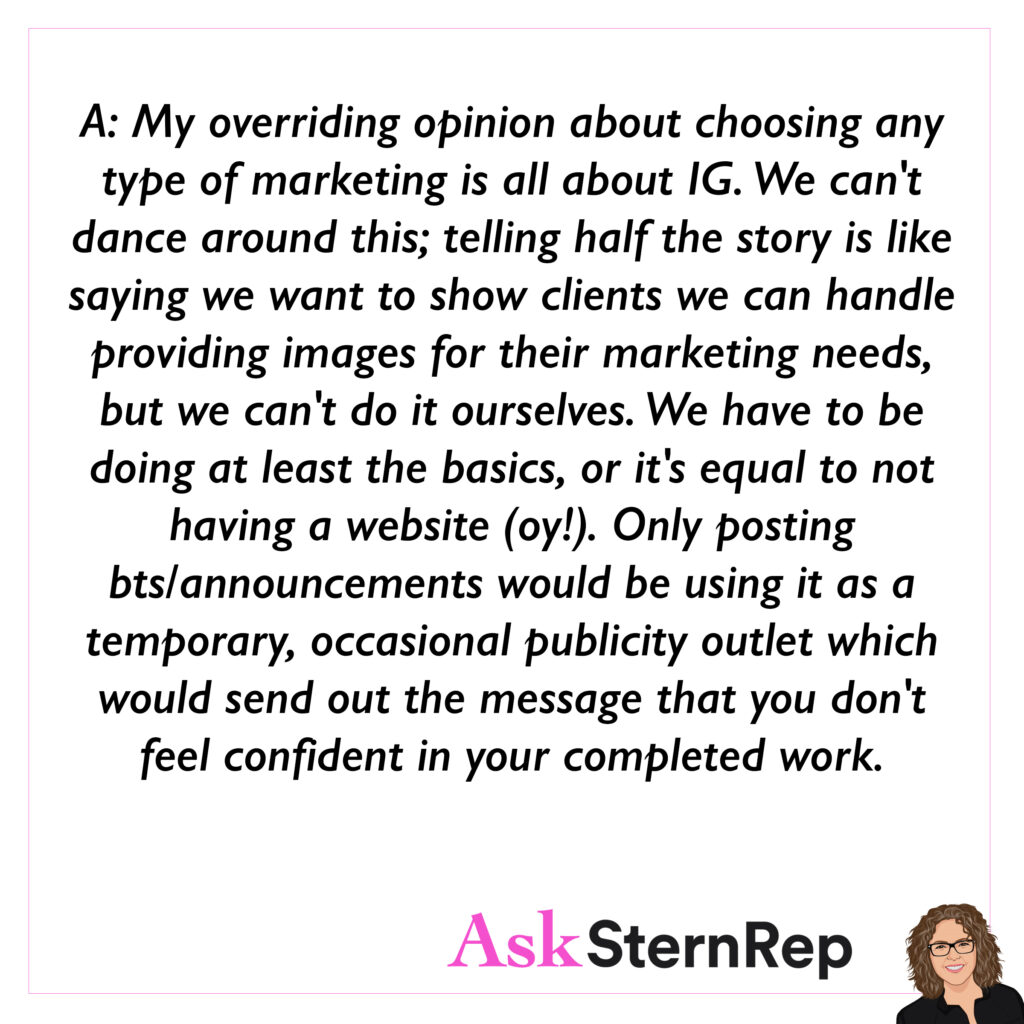 Q:
What's your opinion of IG? Do you think the pros outweigh the cons? And do you think only posting BTS/announcements as opposed to actual photos would be career suicide?
A:
My overriding opinion about choosing any type of marketing is all about IG. We can't dance around this; telling half the story is like saying we want to show clients we can handle providing images for their marketing needs, but we can't do it ourselves. We have to be doing at least the basics, or it's equal to not having a website (oy!). Only posting BTS/Announcements would be using it as a temporary, occasional publicity outlet which would send out the message that you don't feel confident in your completed work.