When a Photographer Secures a Rep
June 27, 2022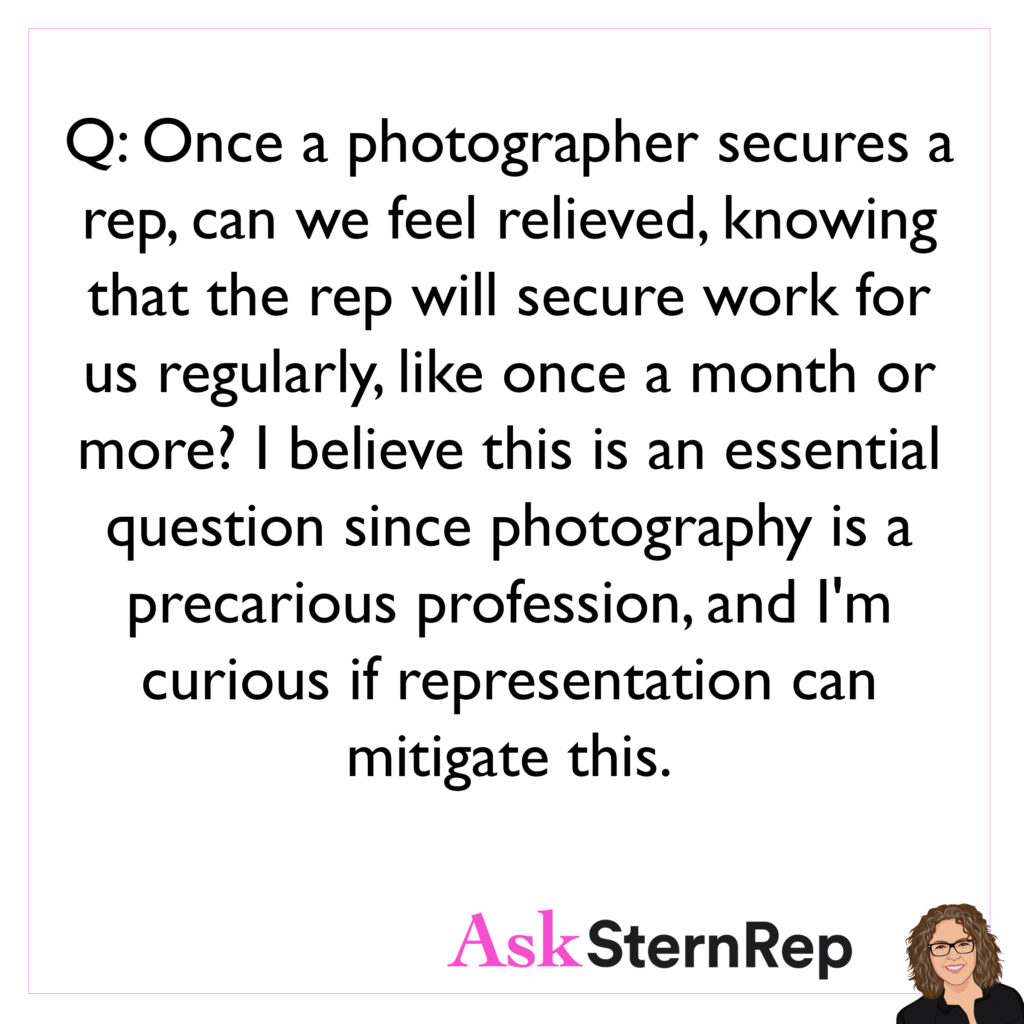 Q:
Once a photographer secures a rep, can we feel relieved, knowing that the rep will secure work for us regularly, like once a month or more? I believe this is an essential question since photography is a precarious profession, and I'm curious if representation can mitigate this. 
A:
Simple answer: NO
Think of it like this: a rep can open doors, but it will still be you, with your same portfolio showing up to those meetings.
We have the contacts, and you have the goods. The question is more about what are you needing to land the jobs? Is the answer something where a rep can help you grow your portfolio and make you more findable or credible with exposure? Figuring this out before you look for a rep may help you not waste any time determining the right path for you.