Reaching Out To Get Represented
May 23, 2022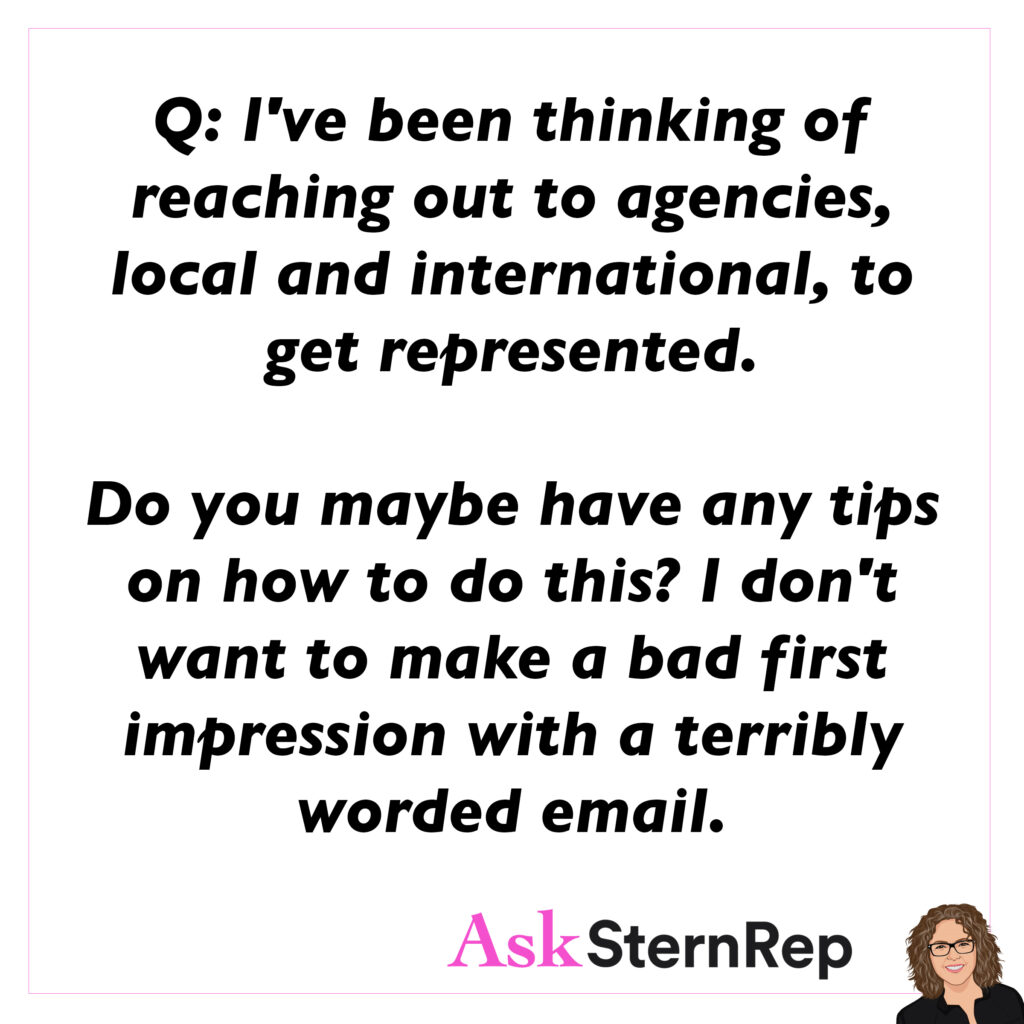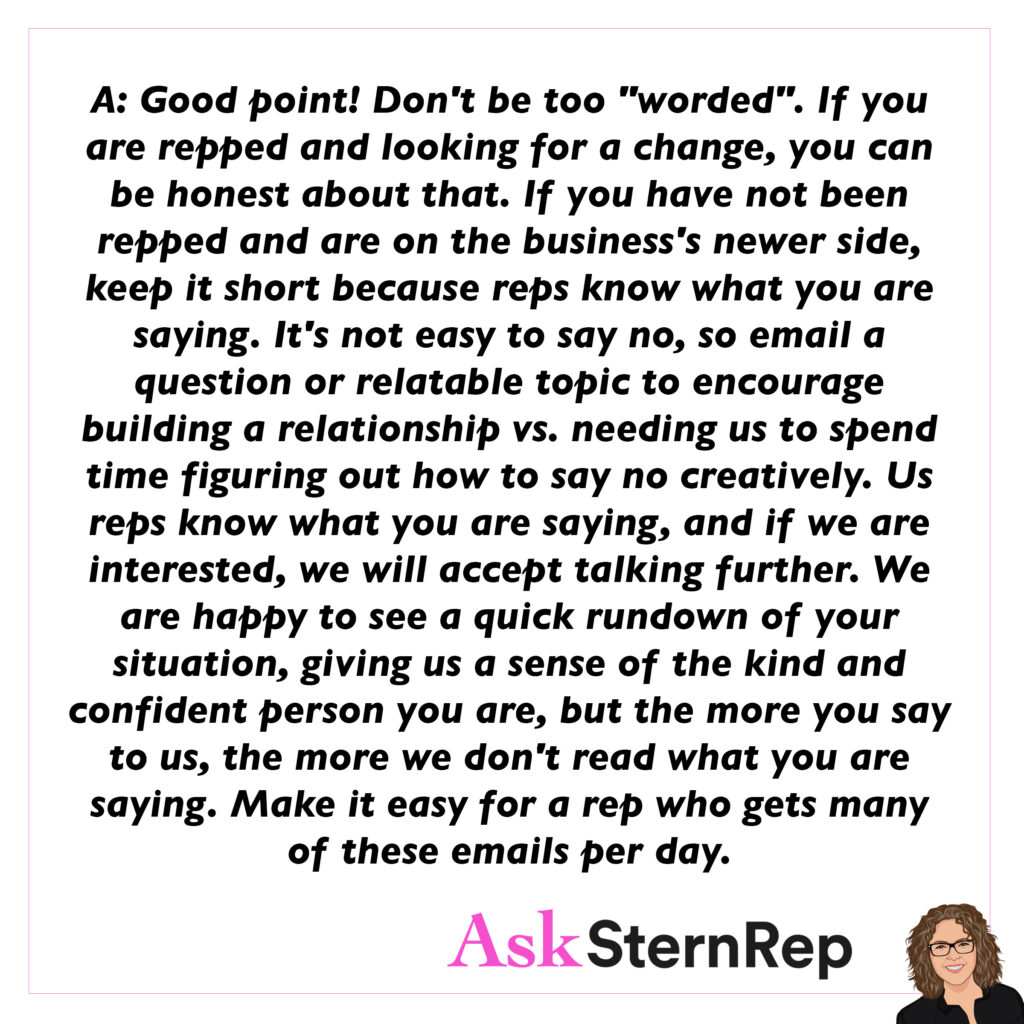 Q:
I've been thinking of reaching out to agencies, local and international, to get represented.
Do you maybe have any tips on how to do this? I don't want to make a bad first impression with a terribly worded email.
A:
Good point! Don't be too "worded." If you are repped and looking for a change, you can be honest about that. If you have not been repped and are on the business's newer side, keep it short because reps know what you are saying. It's not easy to say no, so email a question or relatable topic to encourage building a relationship vs. needing us to spend time figuring out how to say no creatively. Us reps know what you are saying, and if we are interested, we will accept talking further. We are happy to see a quick rundown of your situation, giving us a sense of the kind and confident person you are, but the more you say to us, the more we don't read what you are saying. Make it easy for a rep who gets many of these emails a day.