Does A Photographer's Personal Work Define Their Style?
February 28, 2022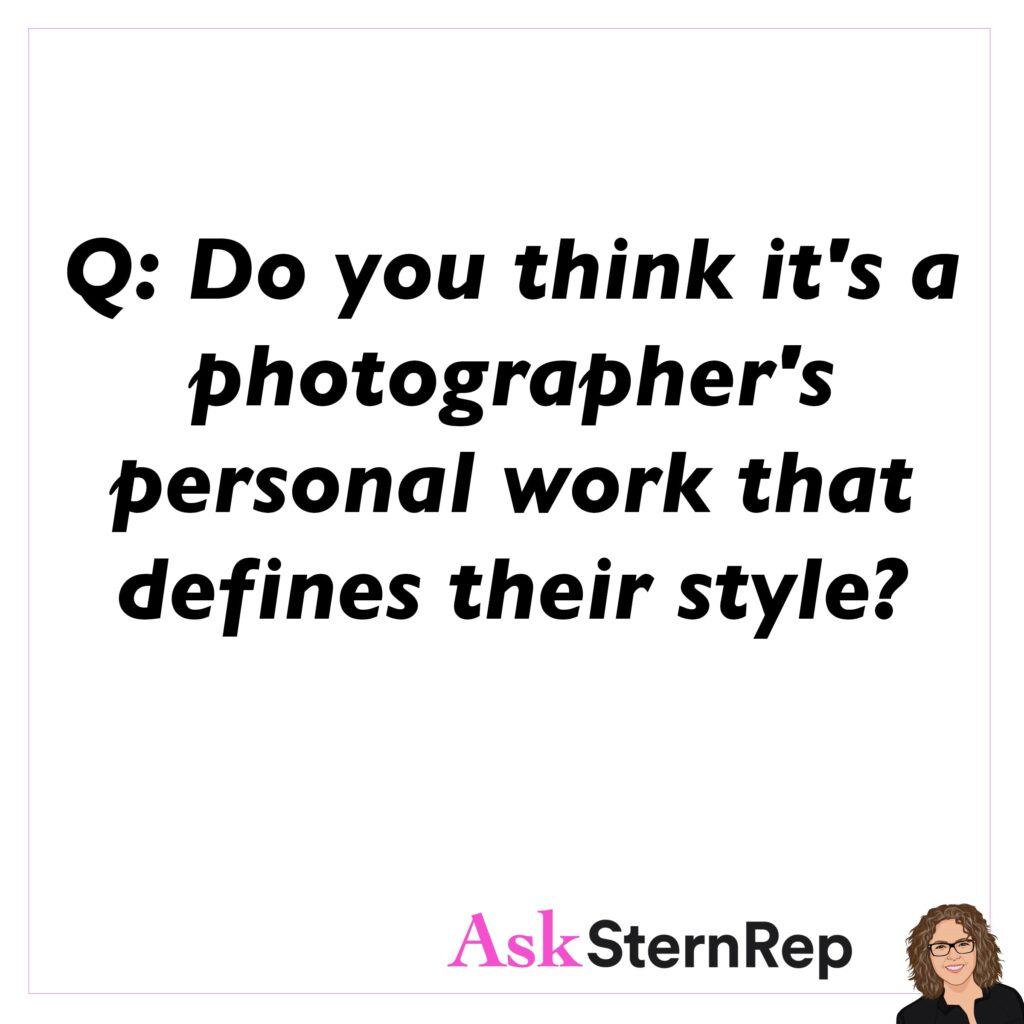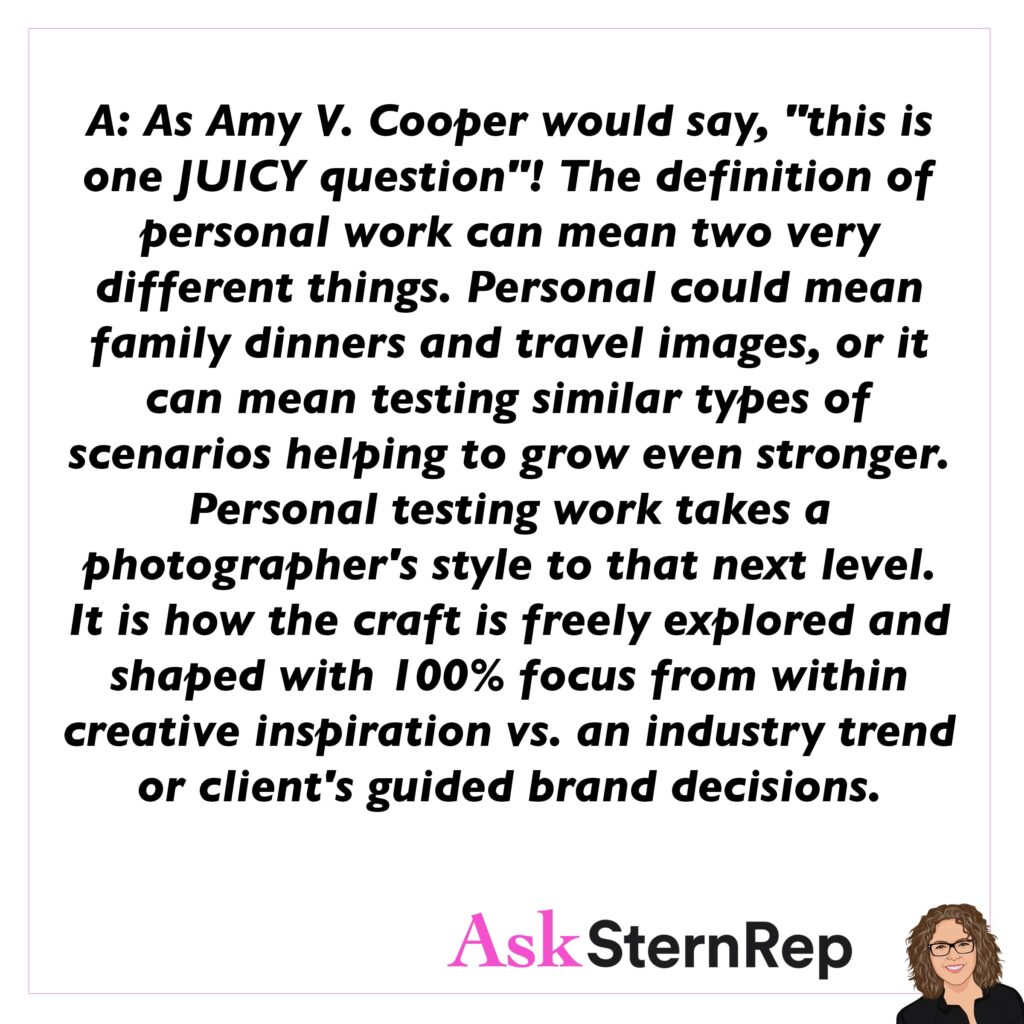 Q:
Do you think it's a photographer's personal work that defines their style?
A:
As Amy V. Cooper would say, "This is one JUICY question!" The definition of personal work can mean two very different things. Personal could mean family dinners and travel images, or it can mean testing similar types of scenarios helping to grow even stronger. Personal testing work takes a photographer's style to that next level. It is how the craft is freely explored and shaped with 100% focus from within creative inspiration vs. an industry trend or client's guided brand decisions.