Testing With Brands on Social Media
February 21, 2022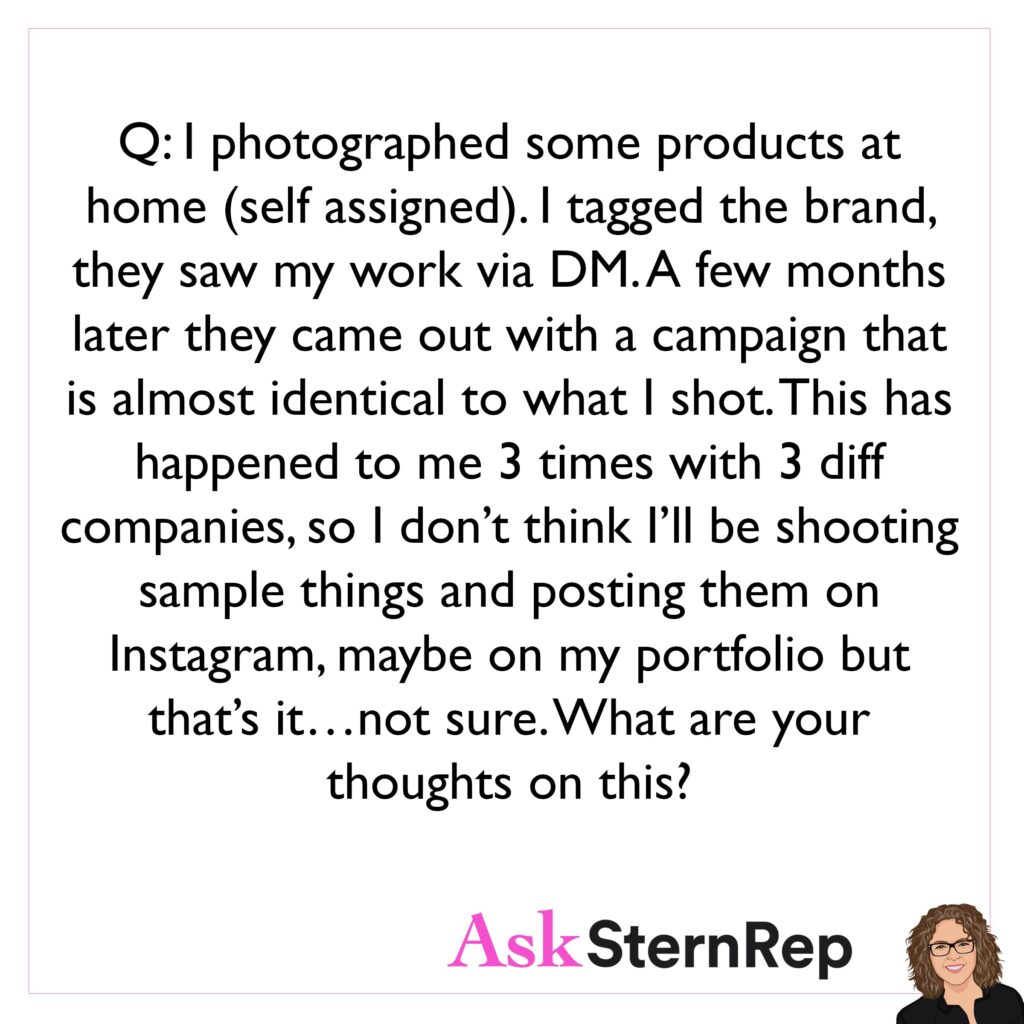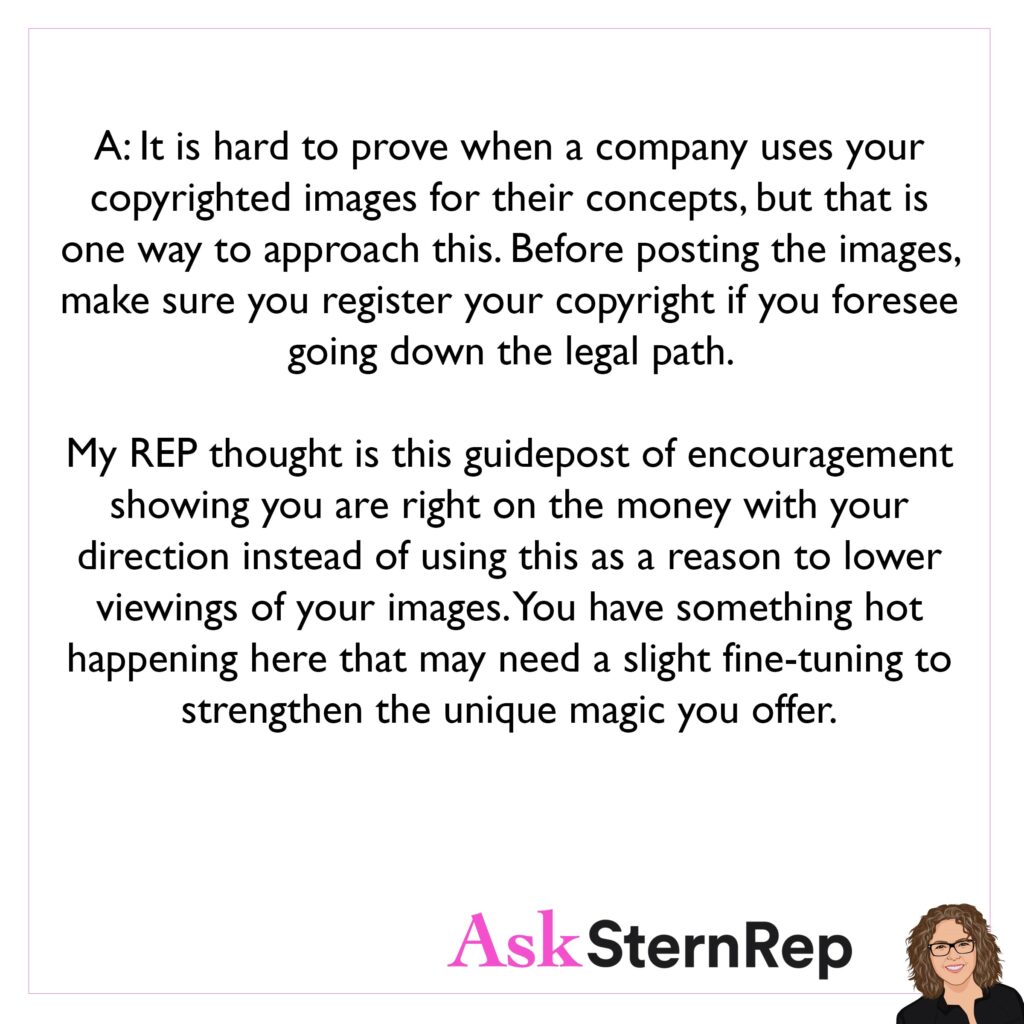 Q:
I photographed some products at home (self assigned). I tagged the brand, they saw my work via DM. A few months later they came out with a campaign that is almost identical to what I shot. This has happened to me 3 times with 3 different companies, so I don't think I'll be shooting sample things and posting them on Instagram, maybe on my portfolio but that's it…not sure. What are your thoughts on this?
A:
It is hard to prove when a company uses your copyrighted images for their concepts, but that is one way to approach this. Before posting the images, make sure you register your copyright if you foresee going down the legal path.
My REP thought is this guidepost of encouragement showing you are right on the money with your direction instead of using this as a reason to lower viewings of your images. You have something hot happening here that may need a slight fine-tuning to strengthen the unique magic you offer.