Building A Relationship With A Potential Dream Client
January 31, 2022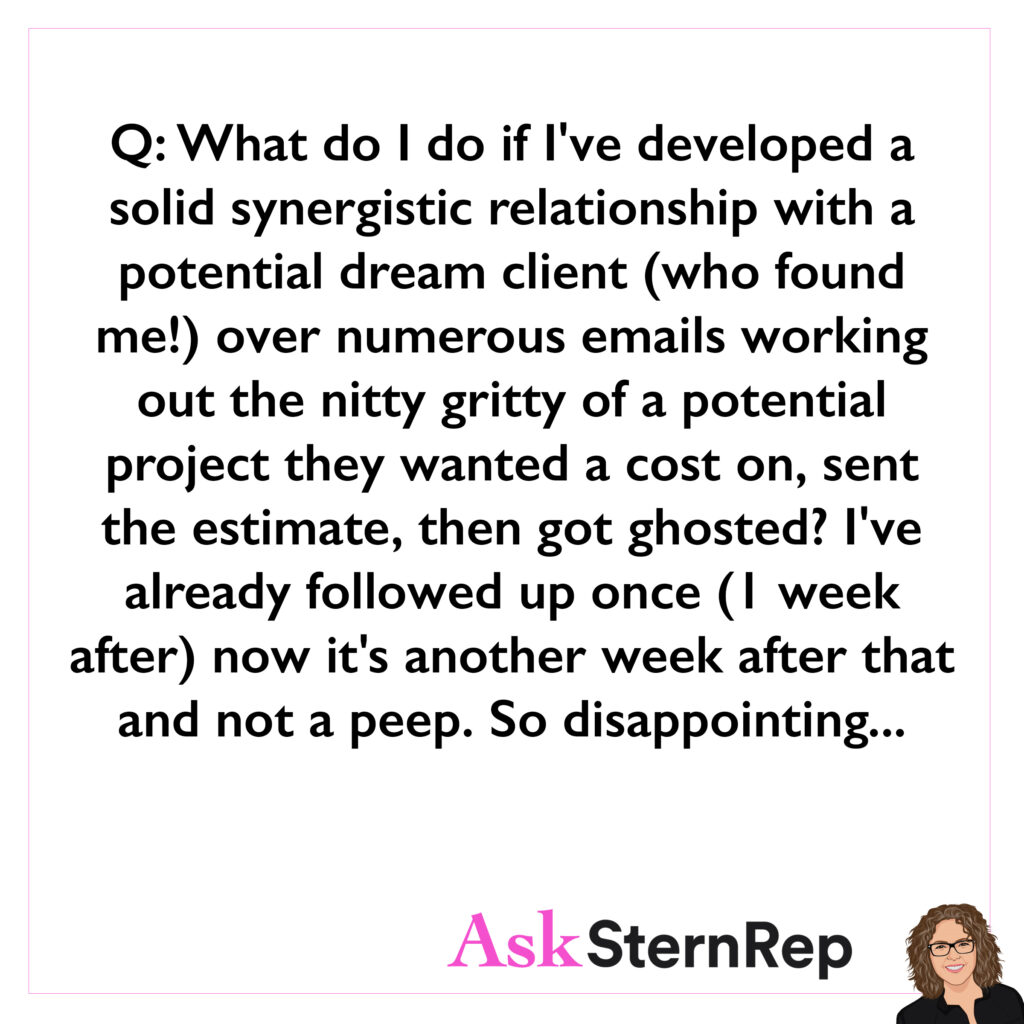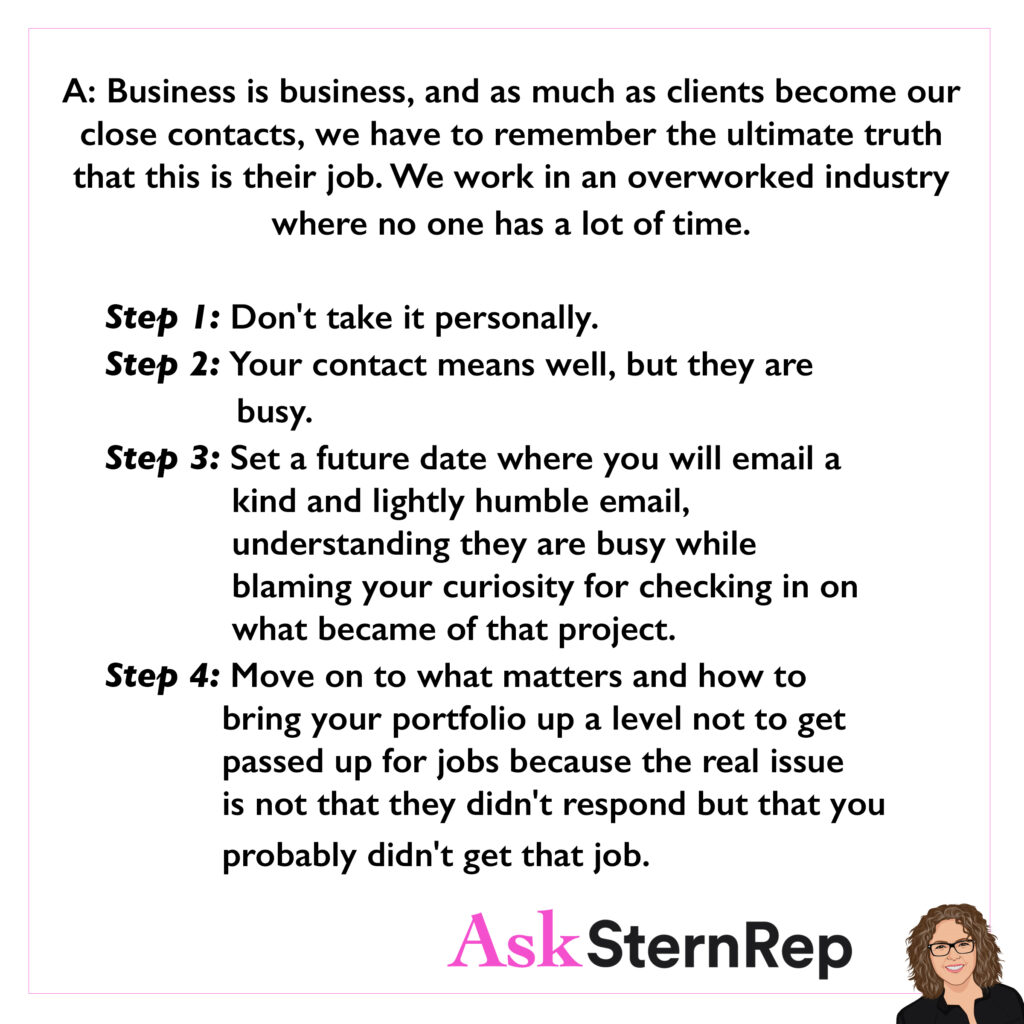 Q:
What do I do if I've developed a solid synergistic relationship with a potential dream client (who found me!) over numerous emails working out the nitty gritty of a potential project they wanted a cost on, sent the estimate, then got ghosted? I've already followed up once (1 week after) now it's another week after that and not a peep. So disappointing…
A:
Business is business, and as much as clients become our close contacts, we have to remember the ultimate truth that this is their job. We work in an overworked industry where no one has a lot of time. 
Don't take it personally.
Your contact means well, but they are busy. 
Set a future date where you will email a kind and lightly humble email, understanding they are busy while blaming your curiosity for checking in on what became of that project.
Move on to what matters and how to bring your portfolio up to a level not to get passed up for jobs because the real issue is not that they didn't respond but that you probably didn't get that job.