Keeping The Calm With Out-Of-Control Clients
December 13, 2021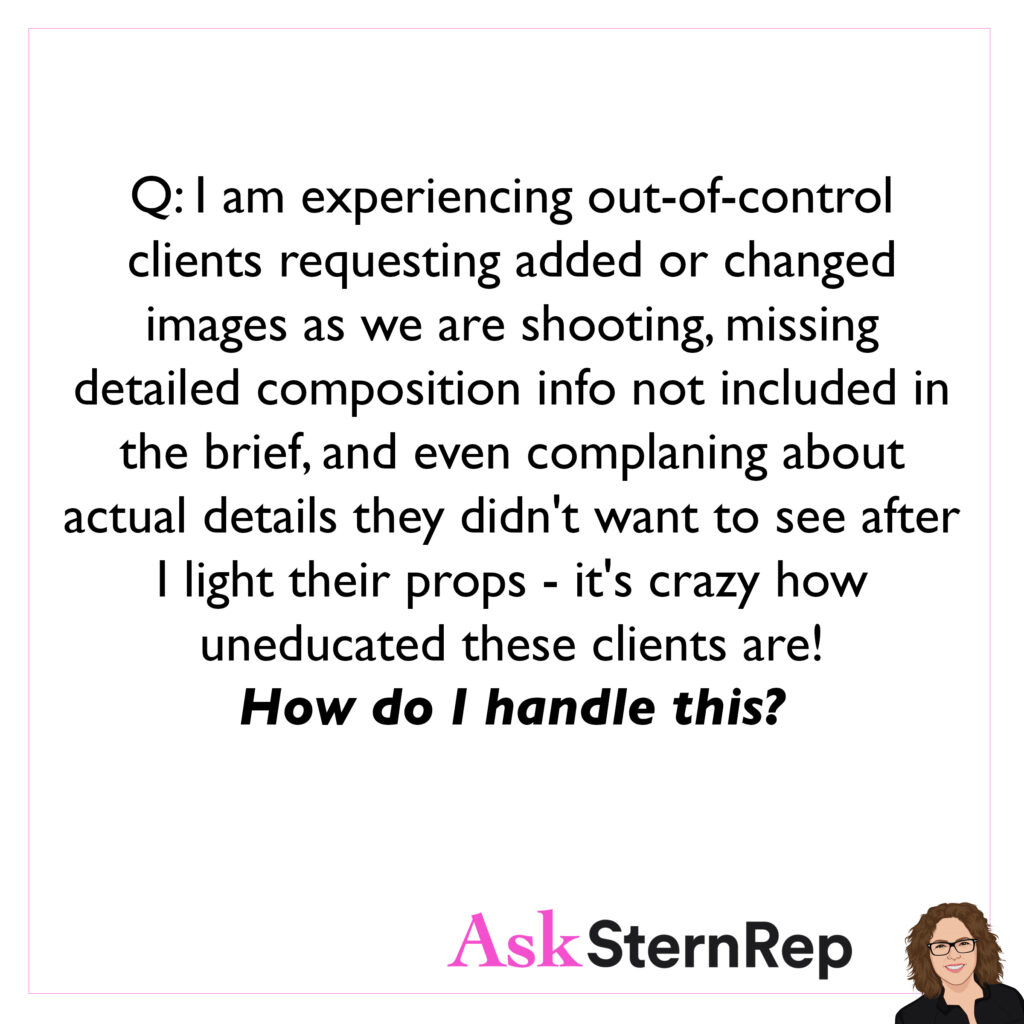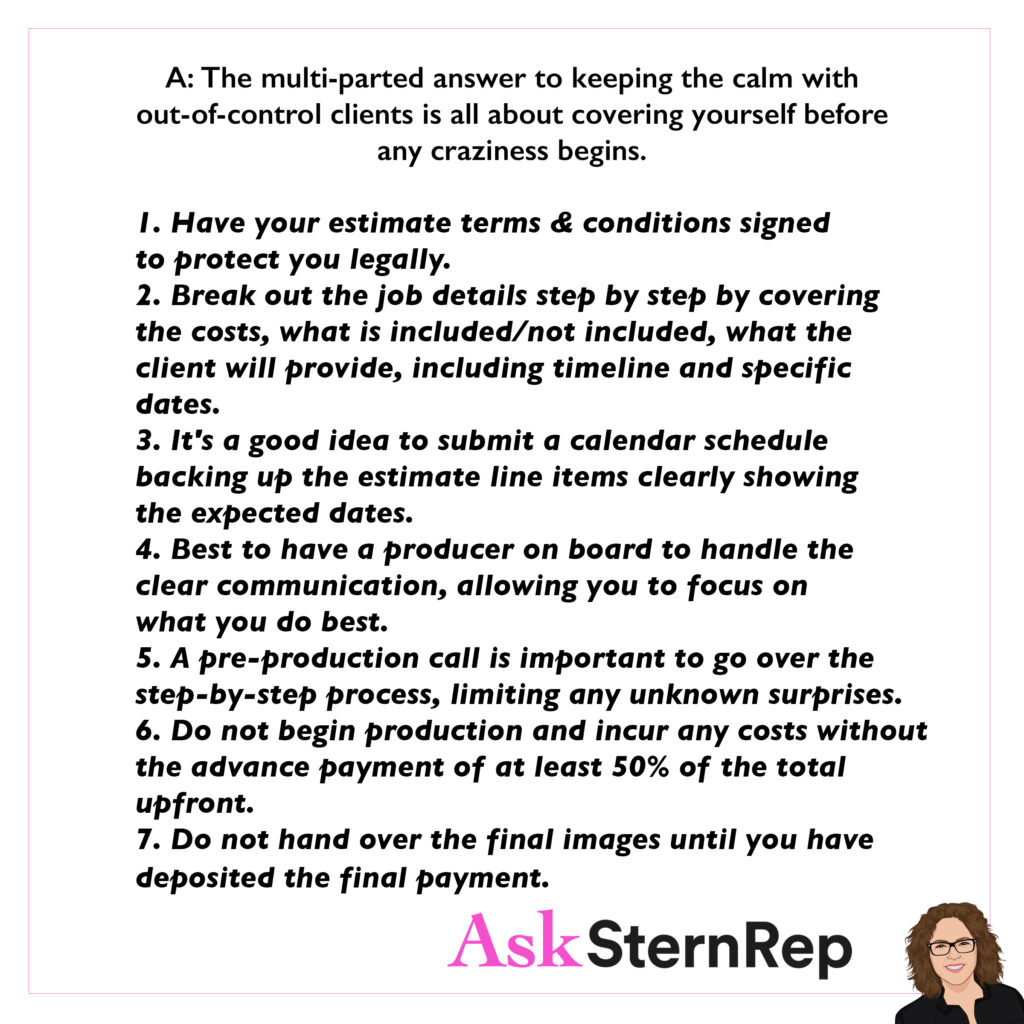 Q:
I am experiencing out-of-control clients requesting added or changed images as we are shooting, missing detailed composition into not included in the brief, and even complaining about actual details they didn't want to see after I light their props – it's crazy how uneducated these clients are! How do I handle this?
A:
The multi-parted answer to keeping the calm with out-of-control clients is all about covering yourself before any craziness begins. 
Have your estimate terms & conditions signed to protect you legally. 
Break out the job details step by step by covering the costs, what is included/not included, what the client will provide, including timeline and specific dates. 
It's a good idea to submit a calendar schedule backing up the estimate line items clearly showing the expected dates. 
Best to have a producer on board to handle the clear communication, allowing you to focus on what you do best. 
A pre-production call is important to go over the step-by-step process, limiting any unknown surprises. 
Do not begin production and incur any costs without the advance payment of at least 50% of the total upfront. 
Do not hand over the final images until you have deposited the final payment.