License and Perpetuity Estimate
November 1, 2021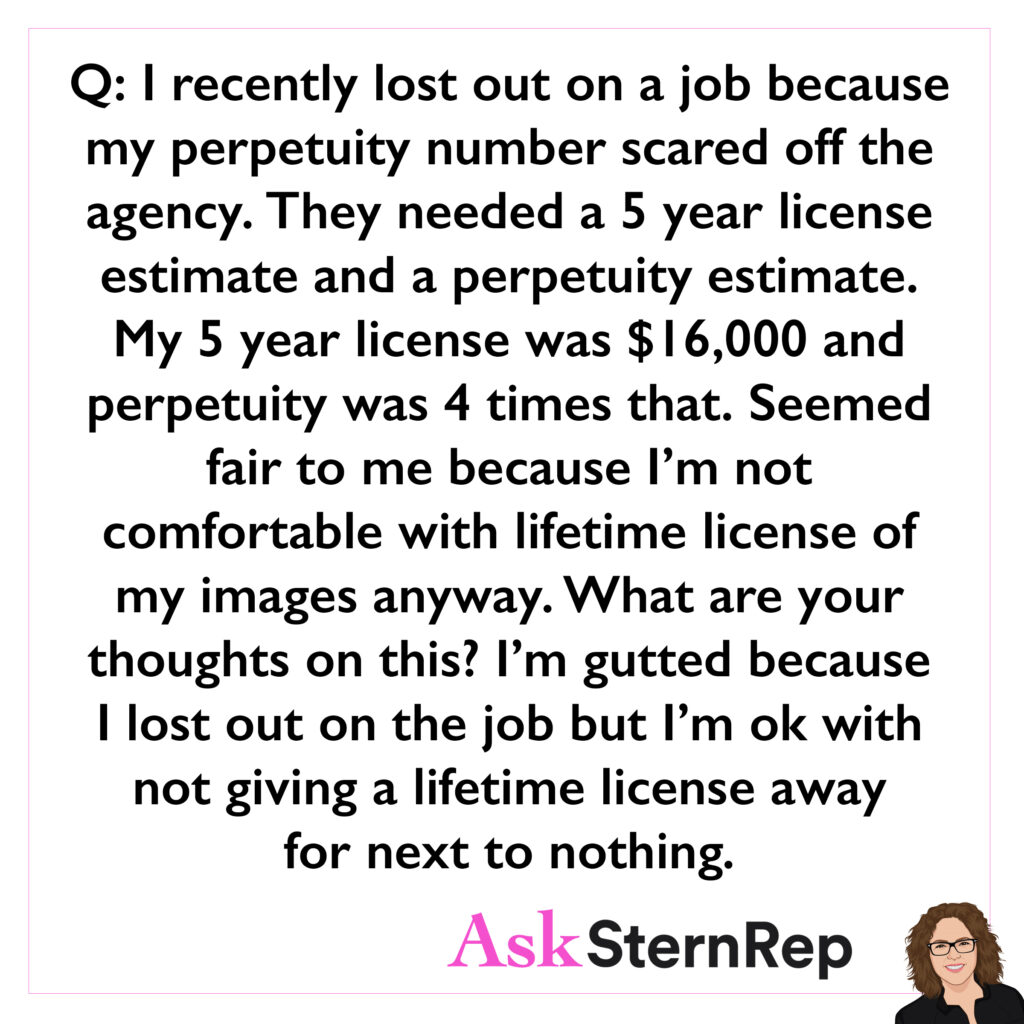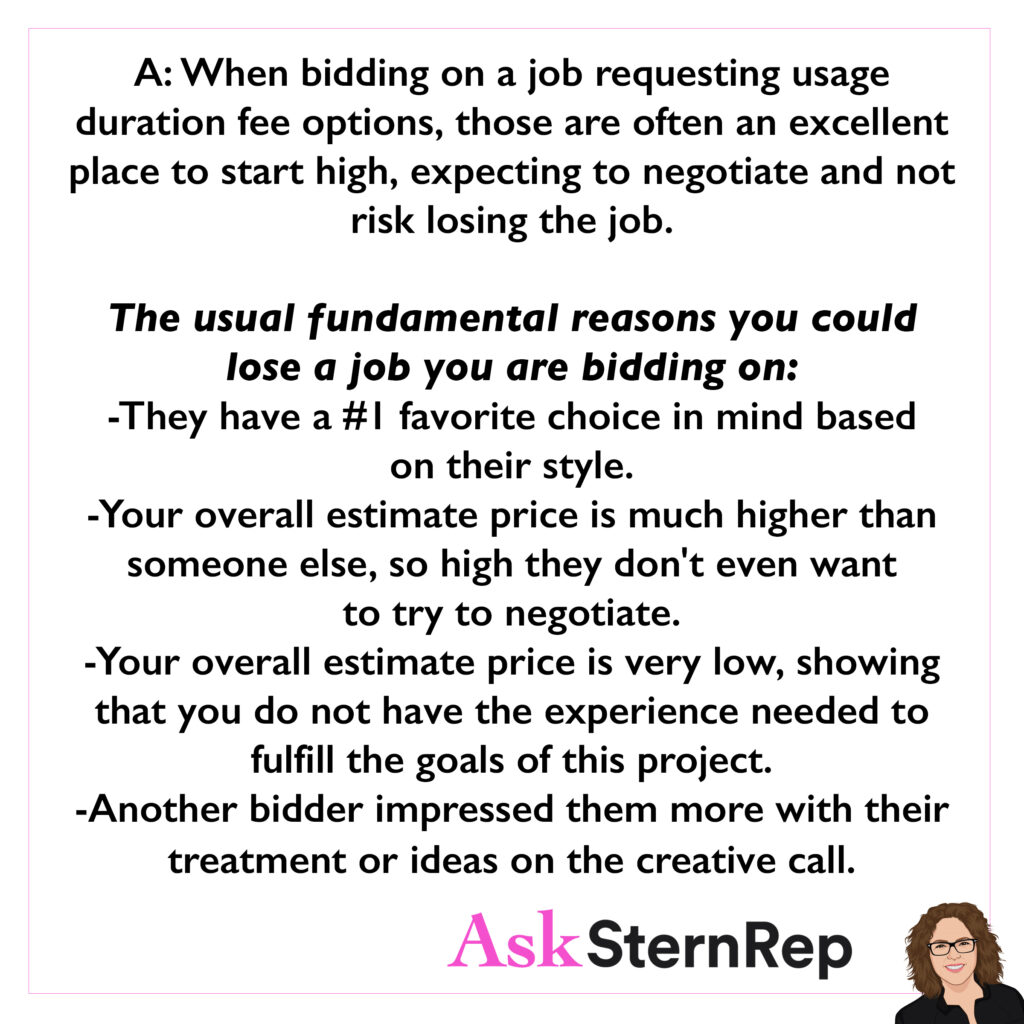 Q:
I recently lost out on a job because my perpetuity number scared off the agency. They needed a 5 year license estimate and a perpetuity estimate. My 5 year license was $16,000 and perpetuity was 4 times that. Seemed fair to me because I'm not comfortable with a lifetime license of my images anyway. What are your thoughts on this? I'm gutted because I lost out on the job but I'm ok with not giving a lifetime license away for next to nothing.
A:
When bidding on a job requesting usage duration fee options, those are often an excellent place to start high, expecting to negotiate and not risk losing the job. 
The usual fundamental reasons you could lose a job you are bidding on:
-They have a #1 favorite choice in mind based on their style.
-Your overall estimate price is much higher than someone else, so high they don't even want to try to negotiate,
-Your overall estimate price is very low, showing that you do not have the experience needed to fulfill the goals of this project.
-Another bidder impressed them more with their treatment or ideas on the creative call.