Estimating a Job Without All the Information
October 25, 2021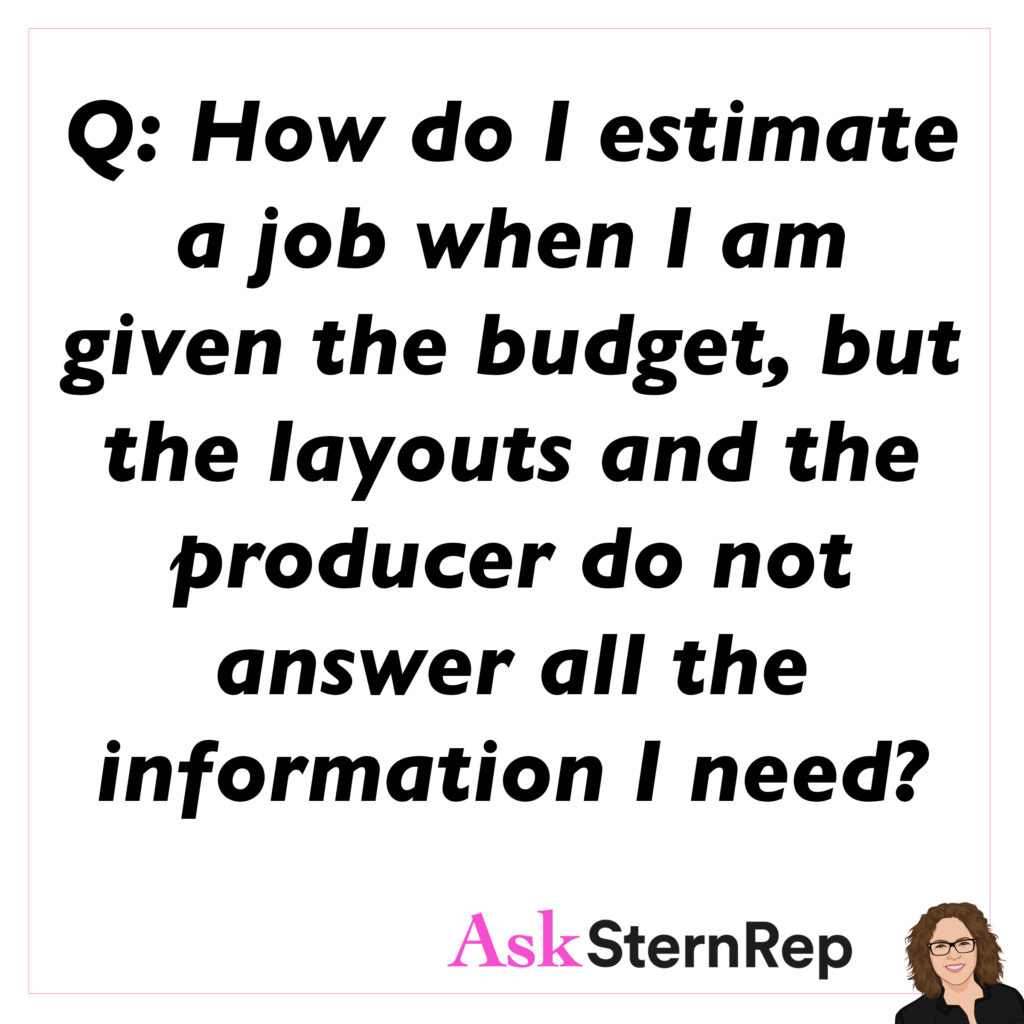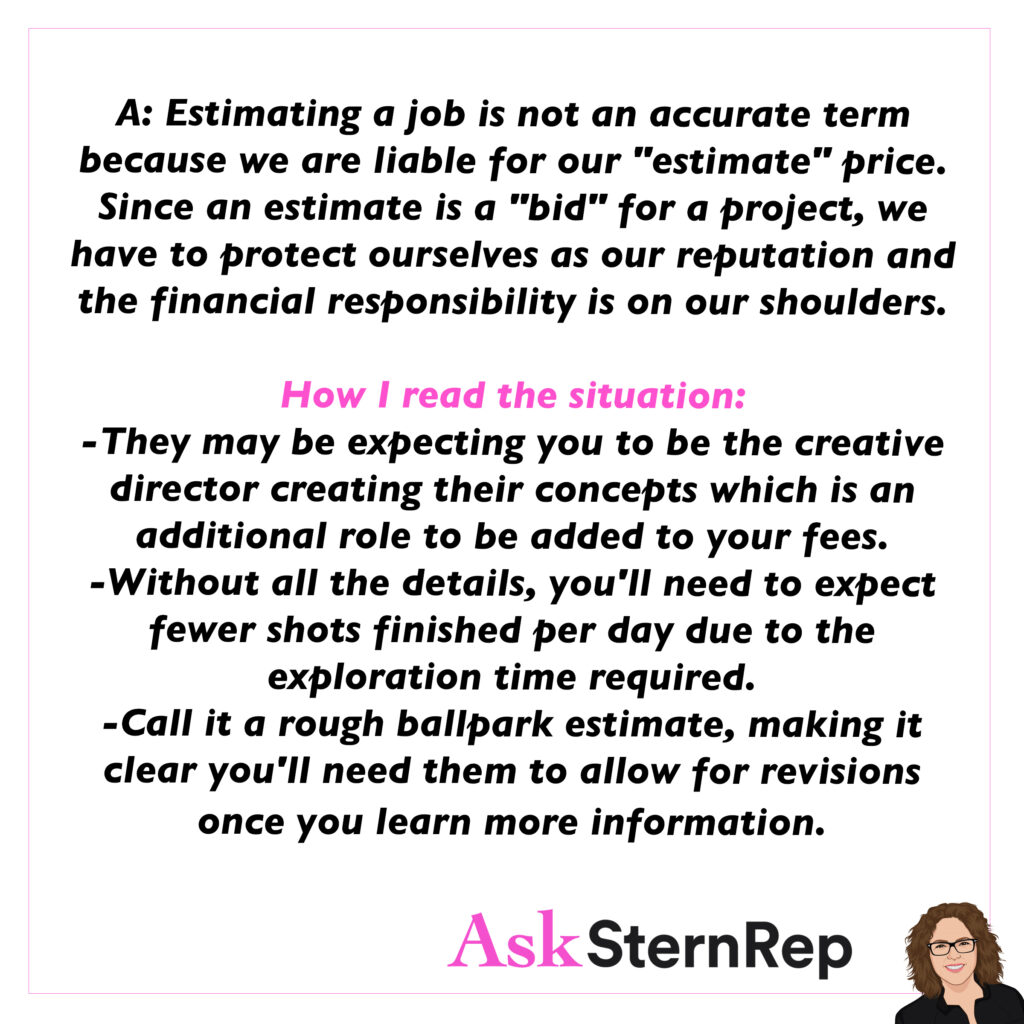 Q:
How do I estimate a job when I am given the budget, but the layouts and the producer do not answer all the information I need?
A:
Estimating a job is not an accurate term because we are liable for our "estimate" price. Since an estimate is a "bid" for a project, we have to protect ourselves as our reputation and the financial responsibility is on our shoulders.
How I read the situation:
– They may be expecting you to be the creative director creating their concepts which is an additional role to be added to your fees.
– Without all the details, you'll need to expect fewer shots finished per day due to the exploration time required.
– Call it a rough ballpark estimate, making it clear you'll need them to allow for revisions once you learn more information.