Where Do Creative Directors Look for New Talent?
October 11, 2021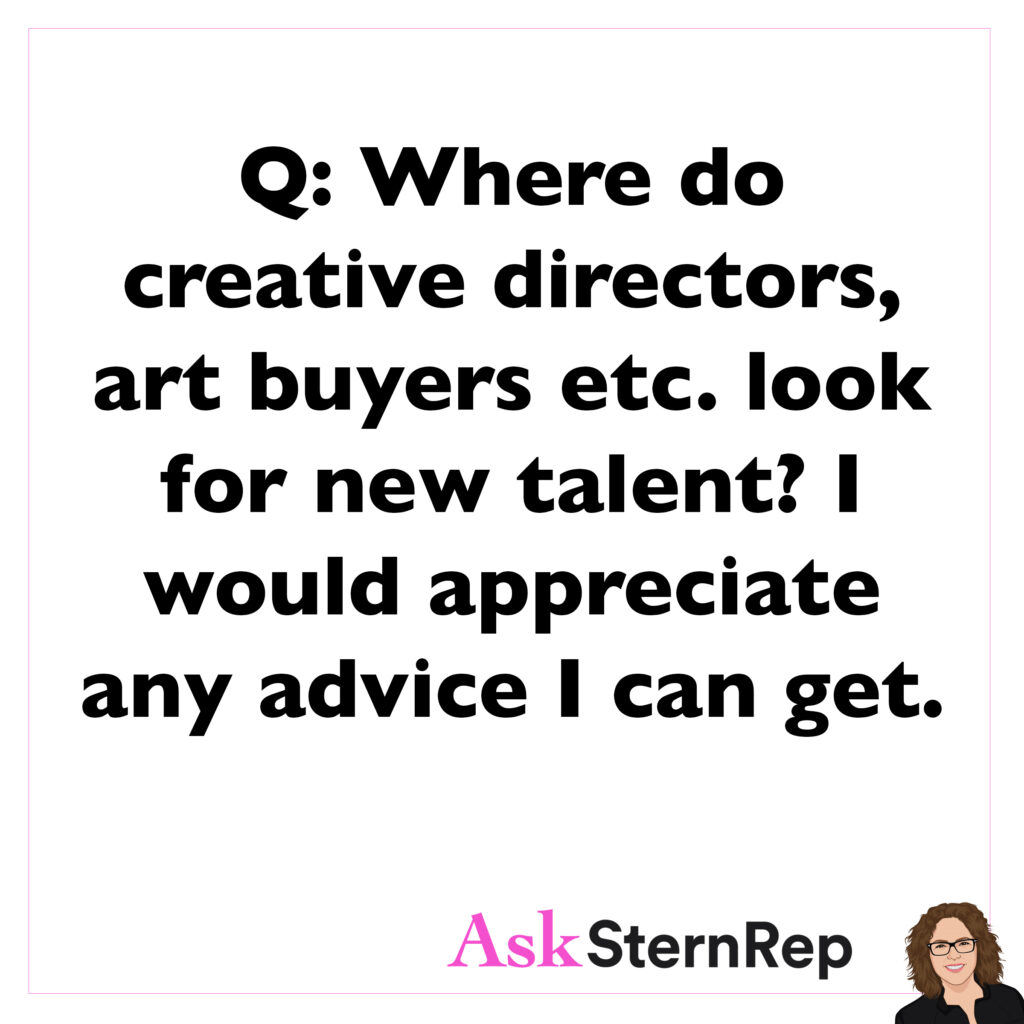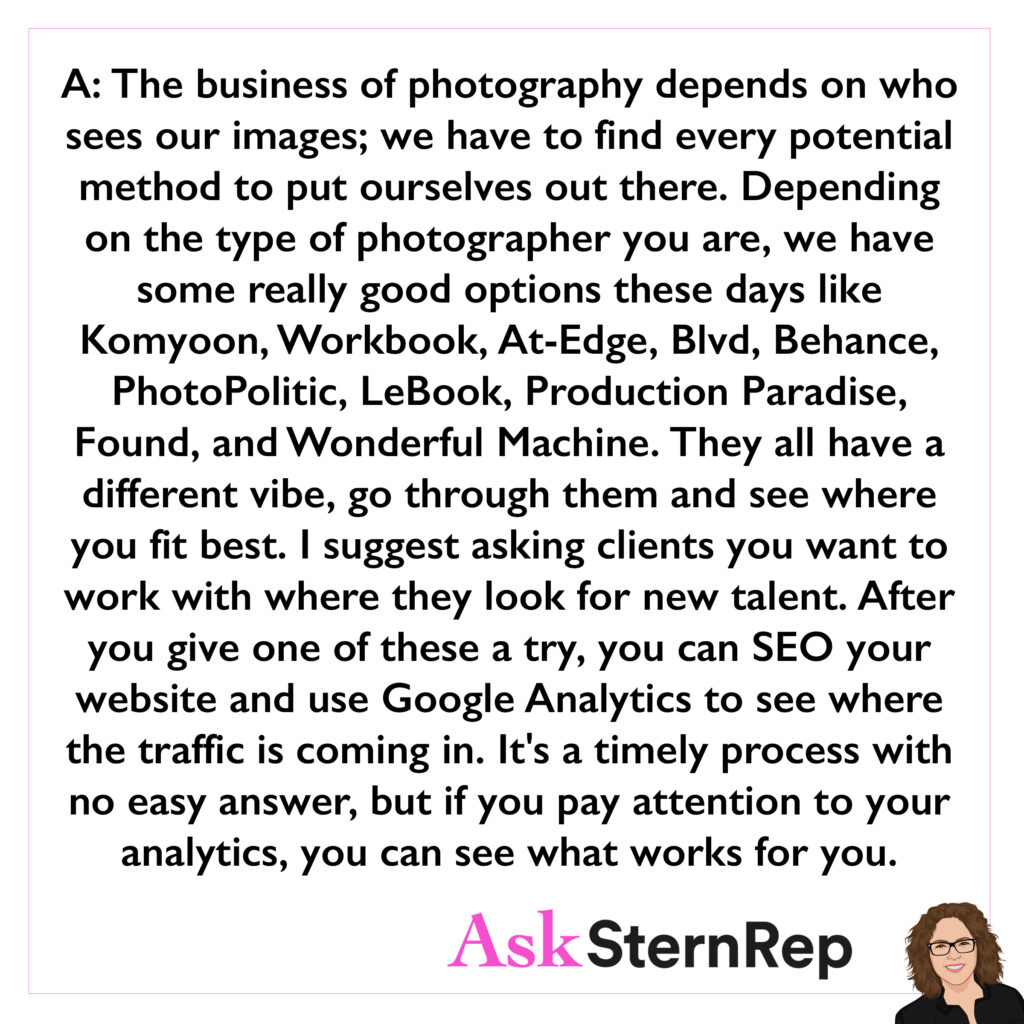 Q:
Where do creative directors, art buyers etc. look for new talent? I would appreciate any advice I can get.
A:
The business of photography depends on who sees our images; we have to find every potential method to put ourselves out there. Depending on the type of photographer you are, we have some really good options these days like Komyoon, Workbook, At-Edge, Blvd, Behance, PhotoPolitic, LeBook, Production Paradise, Found and Wonderful Machine. They all have a different vibe, go through them and see where you fit best. I suggest asking clients you want to work with where they look for new talent. After you give one of these a try, you can SEO your website and use Google Analytics to see where the traffic is coming in. It's a timely process with no easy answer, but if you pay attention to your analytics, you can see what works for you.