Who Should You Be Reaching Out To?
June 21, 2021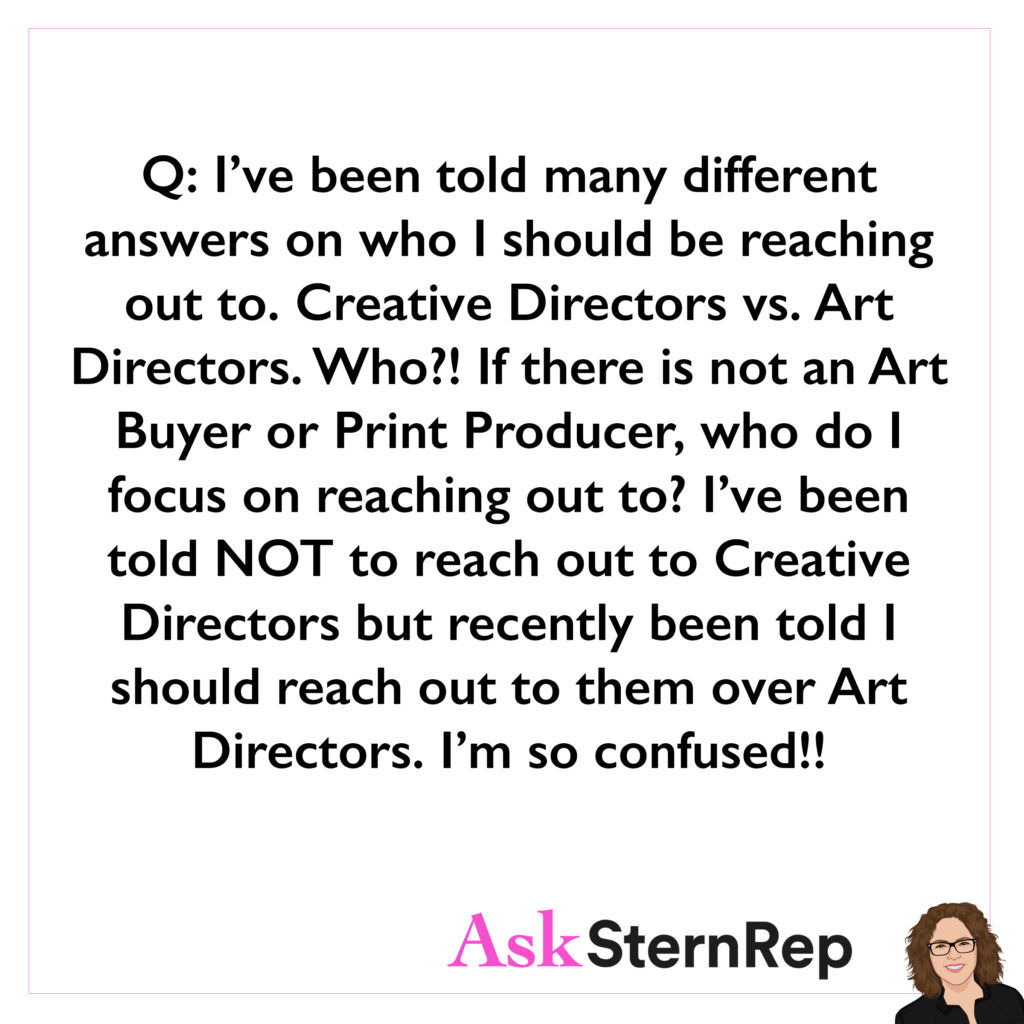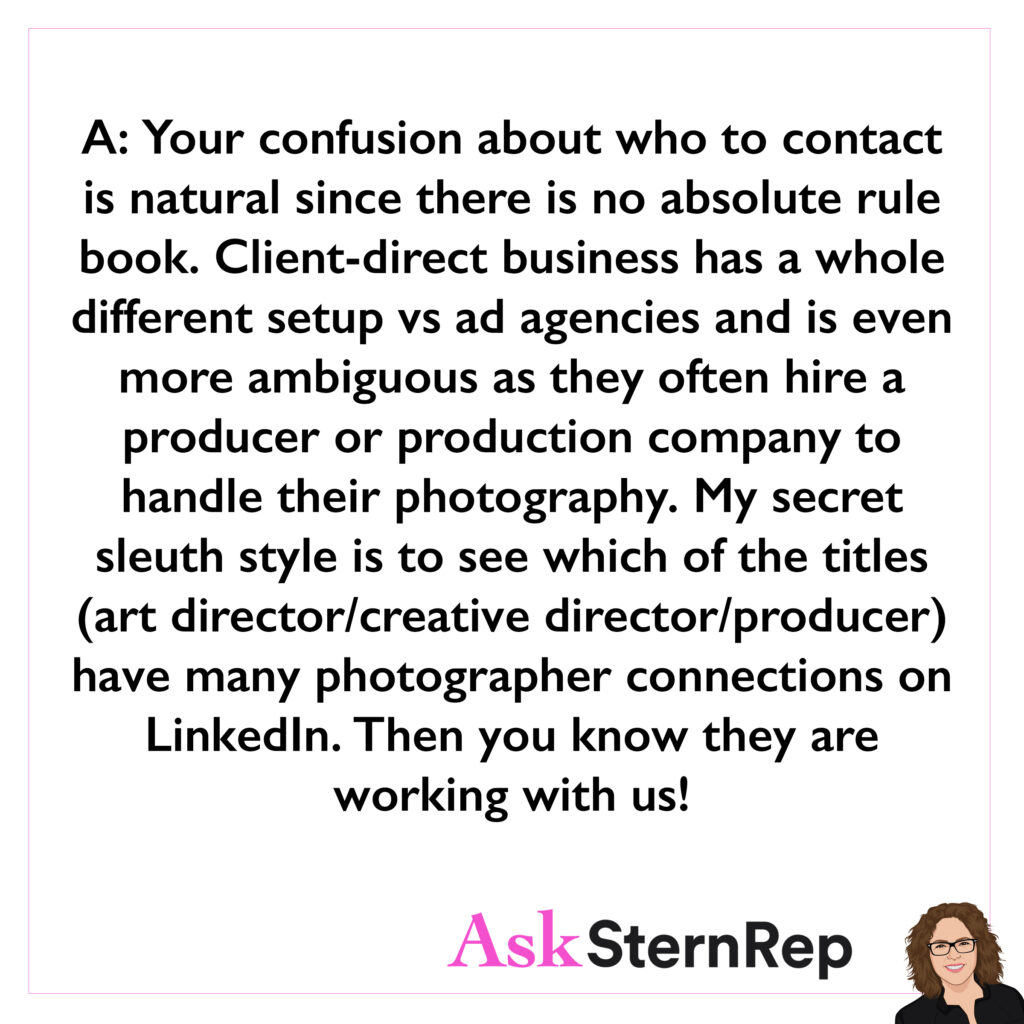 Q:
I've been told many different answers on who I should be reaching out to. Creative Directors vs Art Directors. Who!? If there is not an Art Buyer or Print Producer, who do I focus on reaching out to? I've been told NOT to reach out to Creative Directors but recently been told I should reach out to them over Art Directors. I'm so confused!!
A:
Your confusion about who to contact is natural since there is no absolute rule book. Client-direct business has a whole different setup vs. ad agencies and is even more ambiguous as they often hire a producer or production company to handle their photography. My secret sleuth style is to see which of the titles (art director/creative director/producer) have many photographer connections on LinkedIn. Then you know they are working with us!