Approaching New Clients
June 14, 2021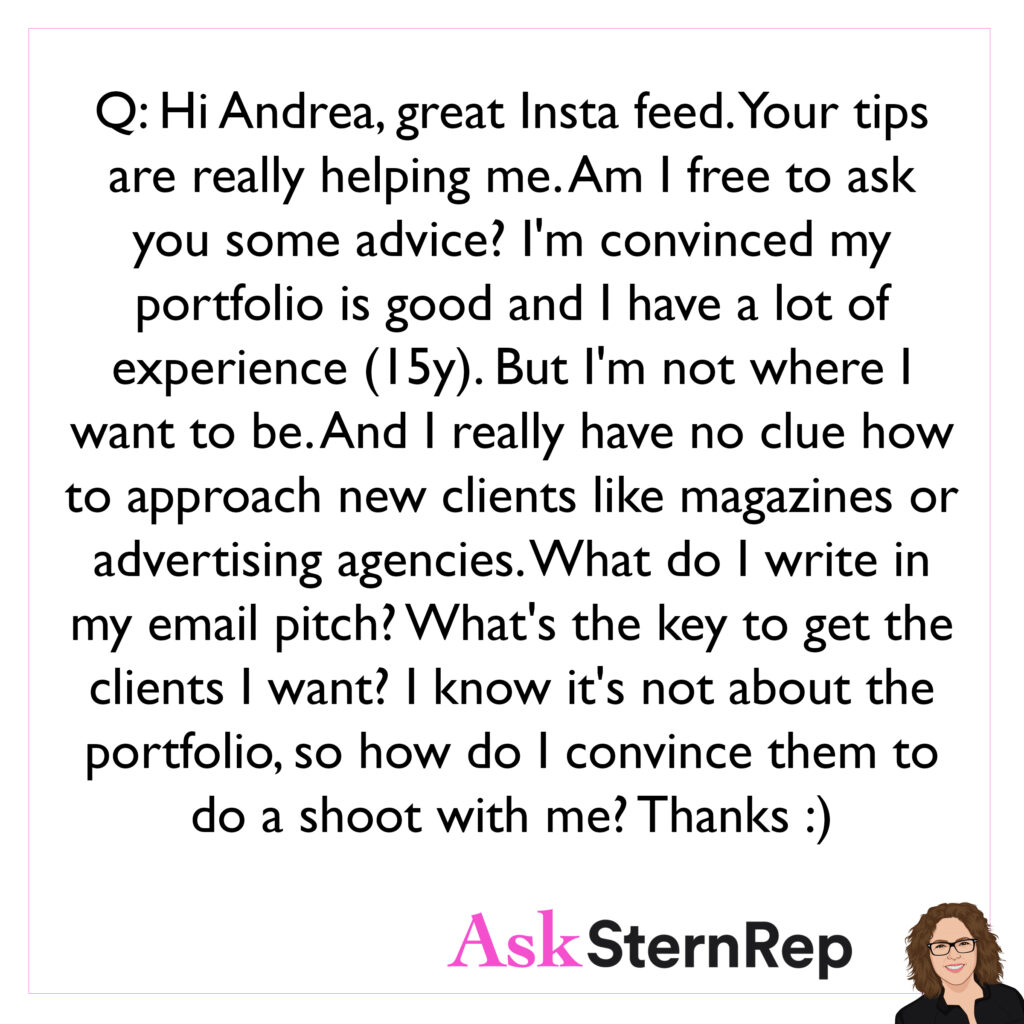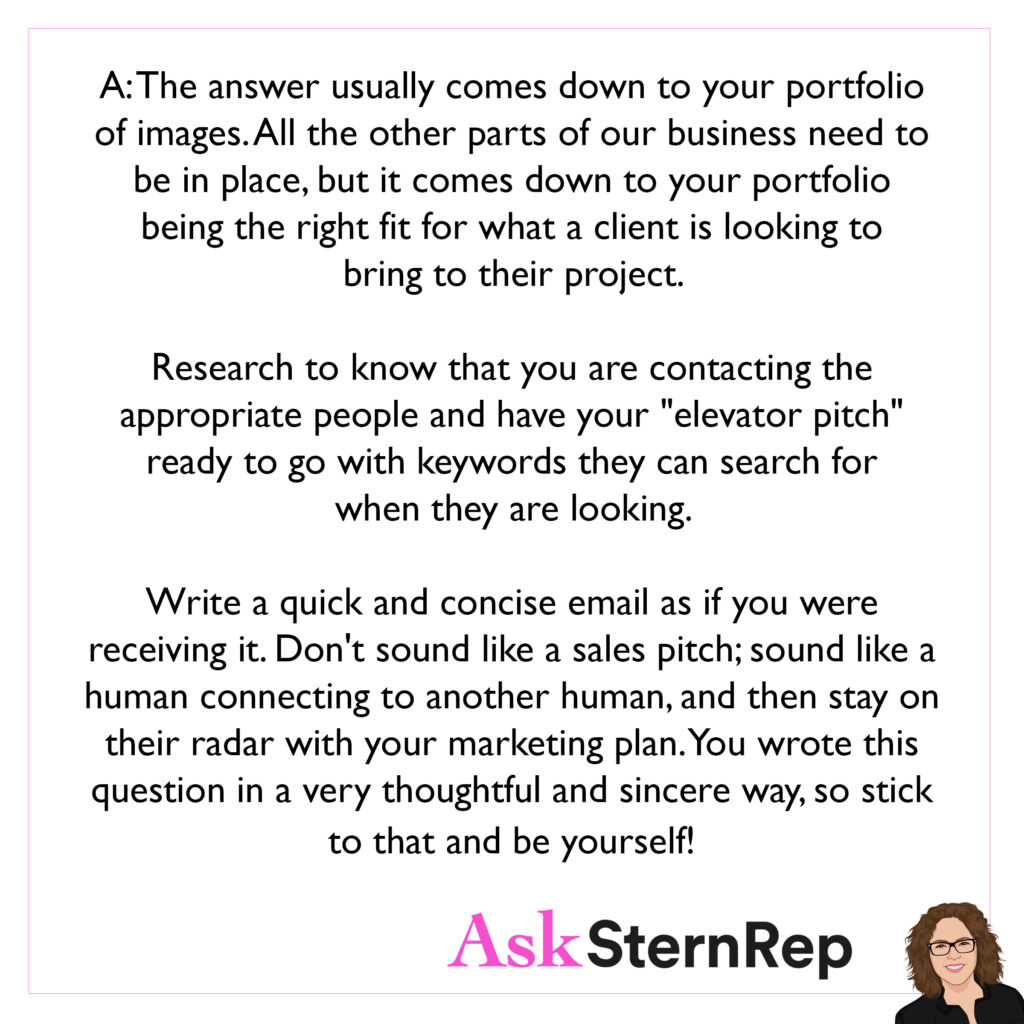 Q:
Hi Andrea, great Insta feed. Your tips are really helping me. Am I free to ask you for some advice? I'm convinced my portfolio is good and I have a lot of experience (15y). But I'm not where I want to be. And I really have no clue how to approach new clients like magazines or advertising agencies. What do I write in my email pitch? What's the key to get the clients I want? I know it's not about the portfolio, so how do I convince them to do a shoot with me? Thanks 🙂
A:
The answer usually comes down to your portfolio of images. All the other parts of our business need to be in place, but it comes down to your portfolio being the right fit for what a client is looking to bring to their project. 
Research to know that you are contacting the appropriate people and have your "elevator pitch" ready to go with keywords they can search for when they are looking.
Write a quick and concise email as if you were receiving it. Don't sound like a sales pitch; sound like a human connecting to another human, and then stay on their radar with your marketing plan. You wrote this question in a very thoughtful and sincere way, so stick to that and be yourself!