Not Getting Responses from Emails or Phone Calls
December 2, 2019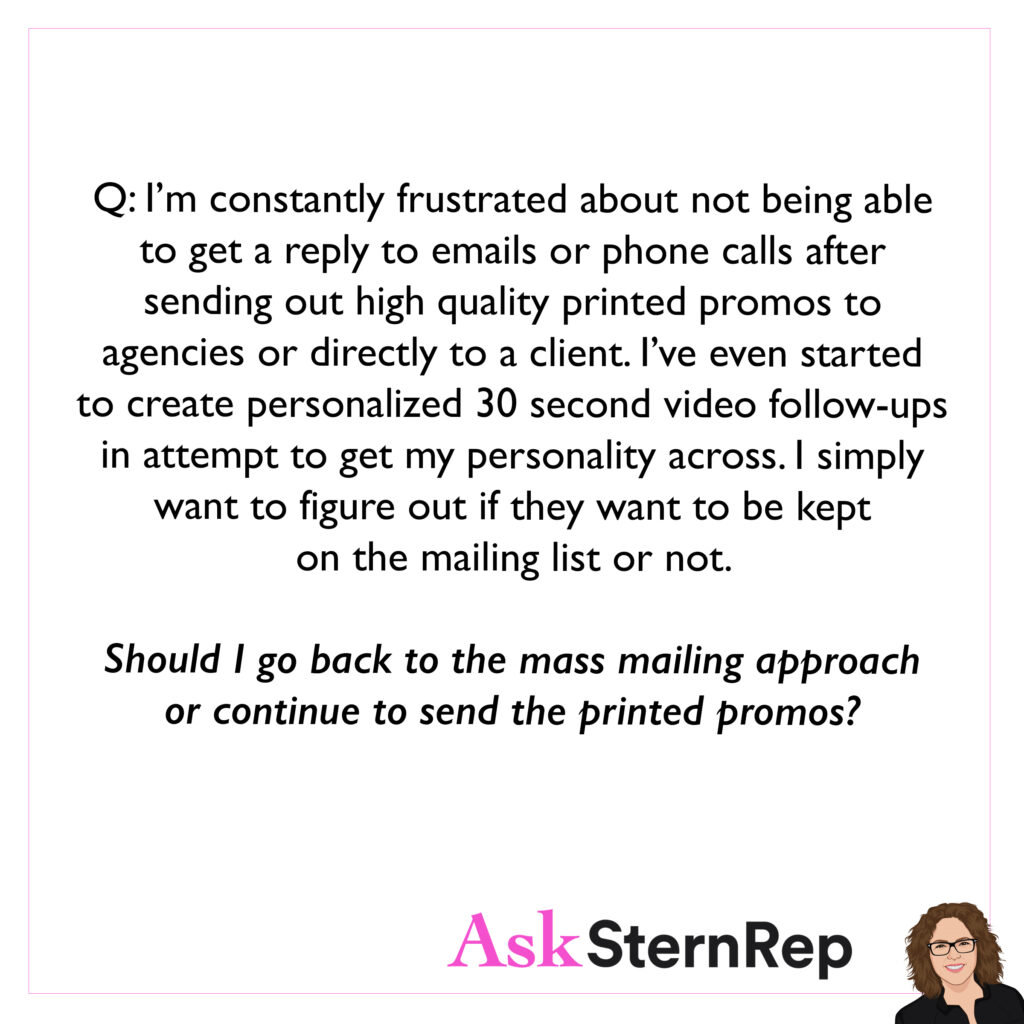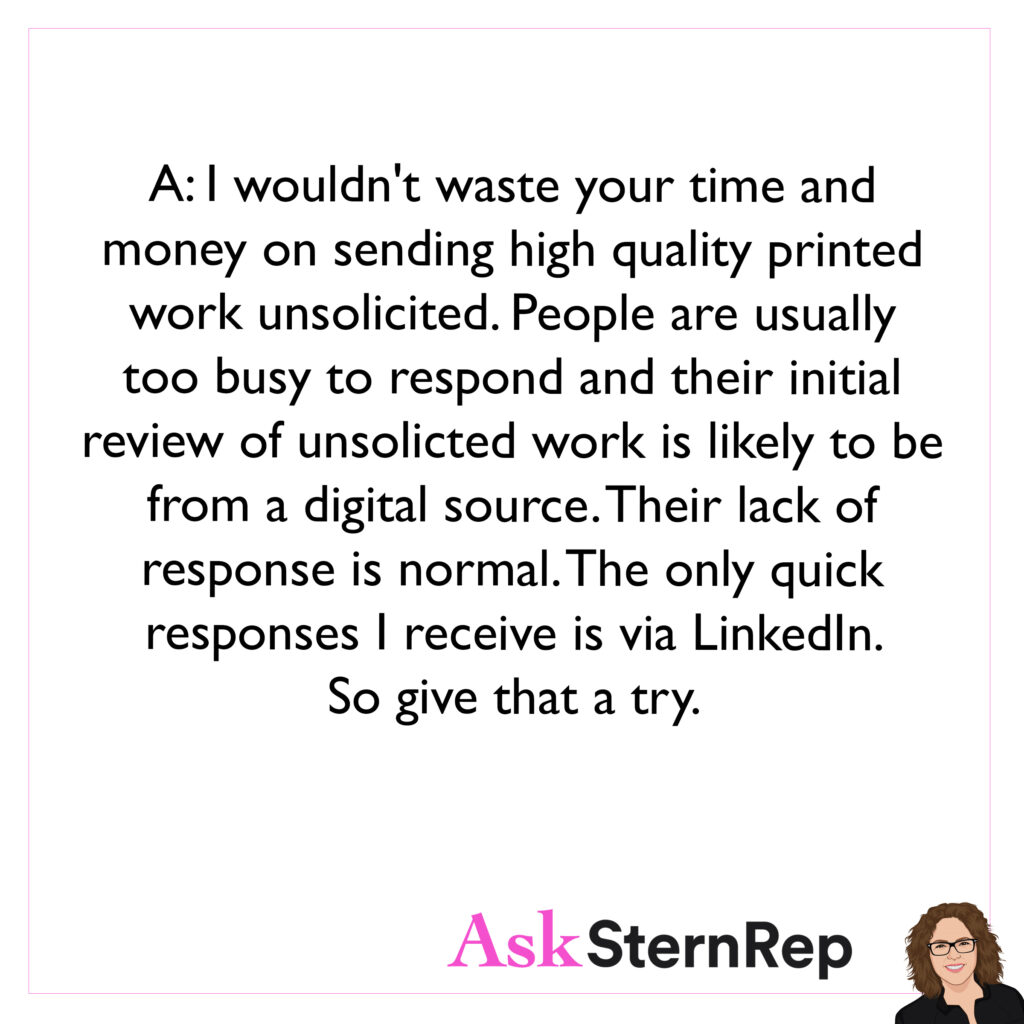 Q:
I'm constantly frustrated about not being able to get a reply to emails or phone calls after sending out high quality printed promos to agencies or directly to a client. I've even started to create personalized 30 second video follow-ups in an attempt to get my personality across. I simply want to figure out if they want to be kept on the mailing list or not.
Should I go back to the mass mailing approach or continue to send the printed promos?
A:
I wouldn't waste your time and money on sending high quality printed work unsolicited. People are usually too busy to respond and their initial review of unsolicited work is likely to be from a digital source. Their lack of response is normal. The only quick responses I receive are via LinkedIn. So give that a try.